by Donna Byrd
It's still Thanksgiving at my house. The pumpkins are standing guard by my front door along with the yellow, pompom mums, which have begun to turn the dreaded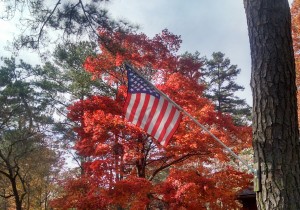 brown which means "winter is coming."  The wreath on the door, done up with yellow and orange ribbons finally matches the trees out in the yard and the leaves on the ground. It truly looks like fall but the calendar is saying otherwise.
I left my home in Sneads Ferry the Saturday before Thanksgiving to spend the holiday with my children in Nashville Tennessee. When I left, my Chadwick Shores neighborhood was the quintessential picture of autumn. Leaves were brilliant in their yellows, reds and oranges and lazily fell under their shedding trees forming irresistible playgrounds for children.  Each porch was decked out with pumpkins, mums, autumn wreaths and some even had bales of hay with scarecrows sitting upon them. A few bannisters were wrapped in orange lights.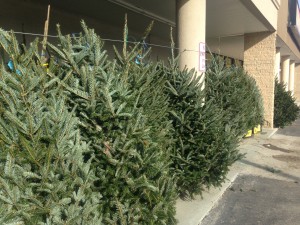 On Sunday night, when I returned back to "The Ferry," I noticed things had drastically changed. What a difference a week made! Gone were the colorful mums which used to be displayed by the doors of the Food Lion,  signaling fall's arrival. Instead, fresh, cut Christmas trees had taken their place and were lined up against the front wall of the Food Lion announcing to our little town that the Christmas season had arrived. I could almost hear them begging the customers walking by them to "Choose me! Take me home with you!"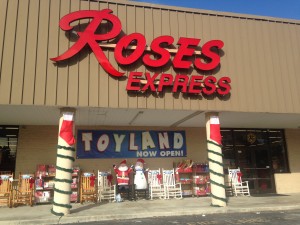 When I turned into my neighborhood, the switch-over from Thanksgiving to Christmas was even more apparent. The orange pumpkins and mums had been replaced by pine or spruce garlands and twinkling lights of every color cheerfully greeted me, saying, "Welcome back home! It's Christmas!"
Even though it was still fall and some leaves were stubbornly clinging to their branches, it did not deter the Christmas spirit at all! Chadwick Shores had fully turned the corner from Thanksgiving to Christmas.  I walked up to my front porch.
The mandevilla, which had been beautifully pink and green up until the day I left for Thanksgiving was now brown and ugly. Obviously, while I was gone, Sneads Ferry had had its first frost and killed my summer flowers. My geraniums, which had been up under the porch had suffered from the cold weather as well and my four hanging ferns, had turned brown on the side facing the yard. Winter was trying to sneak into "The Ferry."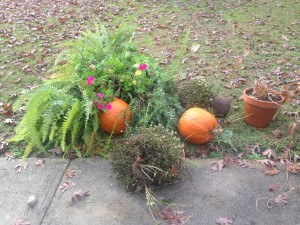 Looking up and down the street, I realized that my house was one of the only houses that didn't have the Christmas spirit. I was going to have to get busy and say "goodbye" to Thanksgiving. I'd have to throw my pumpkins on the compost pile in the corner of the backyard, plant my mums somewhere accommodating and put my beautiful wreath in the garage for another year. The ferns were going to have to come down and be thrown out with the trash. The geraniums would be replaced with cheerful lights and garlands. Christmas was waiting for me and I needed some of it's joyful spirit!  "Bill, can you drag out the Christmas lights and find those little trees we put by the door? We've got work to do!" Christmas is waiting for us!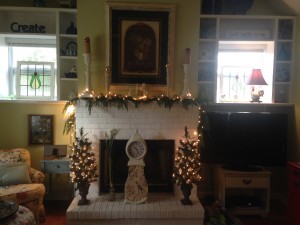 It didn't take long.  Bill's day off was a flurry of Fall purging and Christmas prep.  Porch pressure washed, leaves raked, decorations located, trip to Hobby Lobby and Lowe's, and the Holidays begin!
I can't wait to decorate and share with you some of the special holiday happenings in our area.  Stay tuned and happy Holidays to you and yours!