If you are Spending the Holidays on Topsail Island this year or visiting the area…
Don't miss out on these Good Tidings!
By Amy Baker
12/11/13
Spending Christmas on Topsail Island?
Topsail Island and the surrounding communities are all abuzz as the holidays are fast approaching! If you're planning to be here for the Holidays, check out what's happening on and around Topsail Island. If you haven't made plans yet, we do have some great Christmas specials.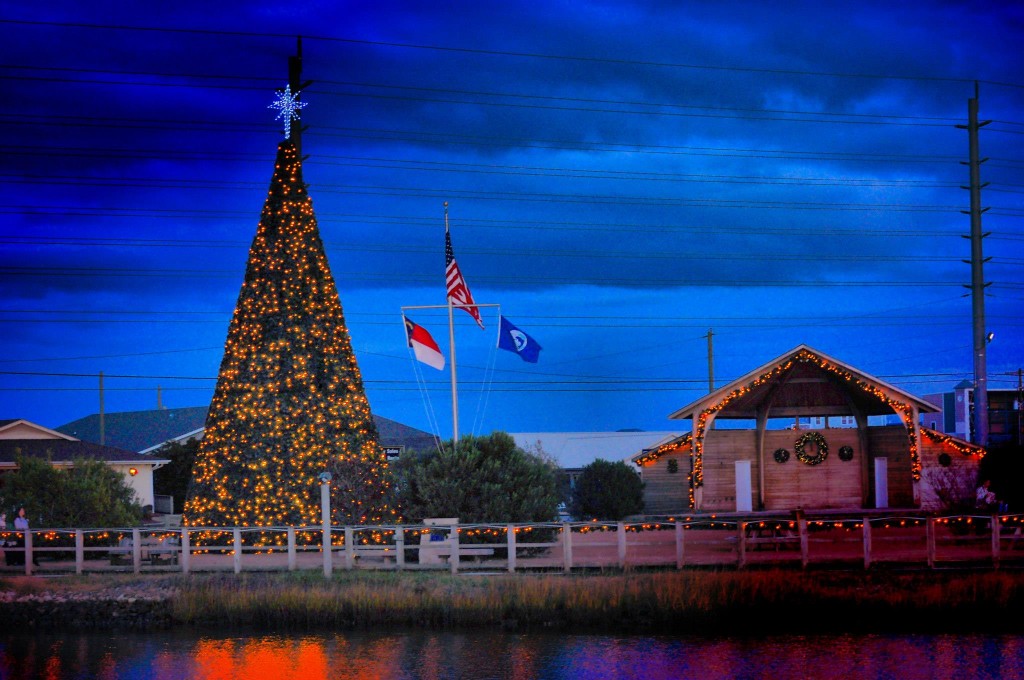 Treasure Realty would like to say Merry Christmas and Happy New Year to all of our friends and family—both near and far. We feel so blessed to be able to connect folks in need of a relaxing family getaway with some of the most beautiful homes on the island. Please let us know how we can assist you in planning your next Topsail Island vacation: 800-762-3961.
Holiday Happenings in/around Topsail Island 2013:
Sneads Ferry's Annual "Winter Fest"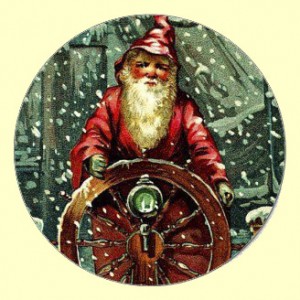 Held annually the second weekend in December, Winterfest 2013 begins on Friday night at the Sneads Ferry Community Center. See the tree light up at 7PM, and enjoy some complimentary hot wassail and cookies while you listen to the musical celebration. Be sure to bring the kids out on Saturday morning, when Santa will be joining us for breakfast from 9-11AM. Still need a few Christmas gifts? The Craft Show will begin at 9AM and conclude around 4PM. Hot dogs and sodas available from noon-4PM. Admission is free, but there is a fee for breakfast and lunch.
The Sneads Ferry Community Center is located at 126 Park Lane, Sneads Ferry, NC. For more information, call 910-327-3335 or the Winter Fest Director, Ann McLaughlin: 910-327-1721.
Folkstone FWB Church Presents "A 'Duck Dynasty' Christmas" Dinner and a Show 
This year, Folkstone FWB Church invites you to attend their Christmas Dinner and Show Fundraiser on Saturday, December 14 from 6PM until. For just $15 enjoy the show and dinner, complete with an appetizer, soup and salad bar, entrée, dessert, tea, and coffee. Proceeds go to Outreach for Children's home and bus ministries. Interested? Call Yvonne Saunders: 910-358-7510.
Extra Innings Christmas Wine Tasting
On Friday, December 20th, Extra Innings Restaurant of Sneads Ferry will be hosting a special Christmas Wine Tasting and Dinner. For just $30, you can enjoy light hor d'oeuvres and pastas with your choice of chicken, shrimp, or vegetables and dessert. Call 910-327-3007 for more information.
 The Rusty Nail's Christmas Party
 Got the Christmas blues? Well, how about a few more? This event is for all blues lovers. On Friday, December 20th Two of a Kind Duo will be playing at the Rusty Nail in Wilmington (1310 S. 5th Ave, Wilmington.) For more info, call 910-251-1888.
The Belle of Topsail invites you to a very special PIRATE SANTA CRUISE: 
C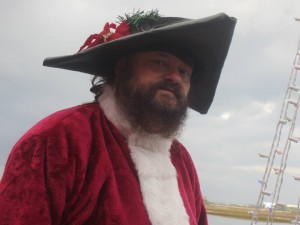 ome sail with us on The Belle of Topsail on Saturday Dec. 21, 2013 at 1:00PM. Here's how it works: Bring a wrapped toy ahead of time with your child's name on it. (You can also bring an unwrapped toy for a needy child for the Community Holiday Assistance Program (CHAP) if you'd like.)
First, we will set sail and enjoy a light lunch with sandwiches, Christmas cookies and more! Then, the pirate ship, The Raven, will approach us and we will be boarded by Pirate Santa and his pirate elves!!! They will distribute the toys that were brought to the children. When we return, you can board the Raven and have your pictures taken with Santa, his elves and reindeer.  This two hour cruise (including lunch) is $25 for adults, and $15 for children 12 and under. Special beverages will be available for an additional cost. Call 910 328-1621 for more information and reservations. Space is limited, so don't wait!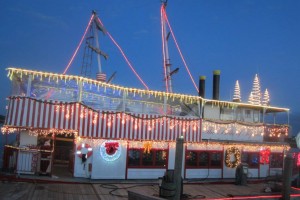 Annual Sneads Ferry Christmas Caroling and Hayrides:
Every Saturday in December until Christmas meet at 6PM at the Sneads Ferry Community Center, 126 Park Lane, Sneads Ferry. Depending on the weather, you'll probably want to dress warm and bring your blankets and flashlights—especially for the kiddos! 😉 Sneads Ferry's NY Bagel will be providing FREE hot chocolate. Yummy! Before you go, check the Sneads Ferry Village News facebook page for schedule changes/rain dates.
Magical Moments with Santa by the Sea at the NC Aquarium (Fort Fisher)
Christmas is almost here! In the meantime, why not spend some time by the sea with Santa? If you're looking for a unique holiday experience for the kids, you'll find it at the NC Aquarium at Fort Fisher this year. Santa and his guests will hear a fishy tale from Mrs. Claus, make some holiday crafts, decorate cookies, play games, win prizes, and so much more!!!!
Choose your night, Saturday, Dec. 14th or Saturday, Dec. 21st from 5:30-8:30PM, and book your tickets NOW to see Santa diving alongside sharks, eels, and his favorite turtle friend, Shelldon!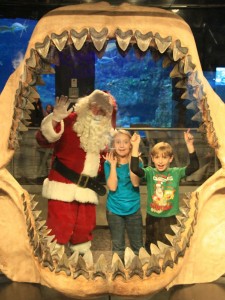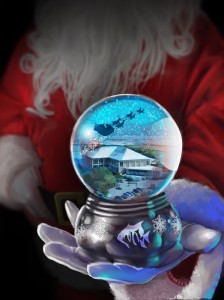 Salem Baptist Church Family invites you to "Away in the Manger"
Don't miss this special Christmas program, complete with Children, sheep, angels, and a choir. Everyone is welcome: Sunday, December 22 at 11AM.
Sunday, December 22nd and Tuesday, December 24th, First Baptist Church of Jacksonville invites you to discover/rediscover the reason for the season with this special and highly sought after celebration.  These are ticketed events, so get yours today, and make this a Christmas your family will never forget!
Christmas Lights Display
From December 14th-24th, you can bring your family out to see over 35,000 Christmas lights synced to Christmas music on display at 121 Sail Way, Sneads Ferry. Santa will visit with the kids and have pictures (6-9PM daily)! More information and updates available on the "Fun Things to do in Sneads Ferry" facebook page.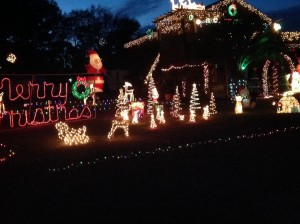 Area Christmas Shopping Specials
Check out the following businesses and their websites and/or facebook pages for ongoing holiday sales:
Inis Spa (Holiday Gift Certificate Specials)
Karen Beasley Sea Turtle Rescue and Rehabilitation Center (Want to adopt a turtle this Christmas? Gift shop Open December Saturdays 11AM-2PM. )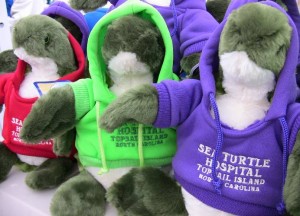 The Shop Across the Street (Now relocated to Wilmington, NC)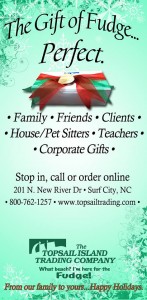 Topsail Island Trading Company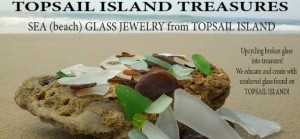 New Year's Eve Celebrations
NYE Parties
Hosted by the Sand Bar Saloon in Surf City, this New Year's Eve party will be rockin' with music from the band, "Mardi Gras," (formerly known as Sammy Obanion & Mardi Gras). Tickets are $10 in advance or $15 at the door and can be reserved by calling 910-742-2000 or 910-328-1500.
Island Market & Tiki Bar NYE Party
North Topsail's Island Market & Tiki Bar will be hosting Stoney Creek, for a NYE bash.
New Year's Eve Blues Jam
How about some live blues to help usher in 2014? Wilmington's Rusty Nail and the Cape Fear Blues Society invite you to come out and listen (and play if you'd like) to some of the best blues around. Enjoy party favors and a midnight toast. There will be no cover charge and parking is free too! For more info: call 910-350-8822 or check out the Rusty Nail events page.
New Year's Eve Gala at Thalian Hall

Ring in your new year in nearby Wilmington, NC! This party begins around 7PM with dinner, drinks, dessert, and a live Broadway theatre production of Cabaret by City Stage, followed by dancing with a live DJ and a champagne toast to kick off your New Year. Get your tickets by calling (910) 632-2285, online, or at the Thalian Box Office.
Check out the video preview here:
See these local businesses websites/facebook pages for details on their upcoming NYE Celebrations:
Rick's Restaurant and Sports Bar
 New Year's Day
This one aint for the faint of heart folks!!!  Virtually thousands of people gather at the Roland Avenue Beach Access in Surf City each Jan. 1 for this chilly dip to help raise money for Hospice. The swim is scheduled for noon. For details, call 910-526-3788.
(*Photos in this blog are courtesy of the businesses/event referenced. Surf City Park Christmas tree photo was provided by Katheryn Batts/A Flash Above Photography. Duck Dynasty photo from http://goo.gl/C08Mhm.)
Did we miss anything? 
…Please let us know! If we missed any area exciting events that you know about, please share it by commenting below. Thank you! We wish everyone a very Merry Christmas and a blessed New Year!