Topsail Island Tourism Information Center = My "Beach Bucket List!"
 by Donna Byrd
Throughout my married life, I've lived in several vacation destinations: Virginia Beach, New Orleans, Orlando, Miami and now the Topsail Island area.  In all of the former cities, I don't believe our family ever really acted as tourists.  We were busy, poor students with two young children in Virginia Beach, even busier parents with a growing family and minister's salary in New Orleans, the same in Orlando (with even more children) and, did I mention, a minister's salary?  Just imagine the same family of eight trying to live la vida loca…well…we were just trying to survive in Miami.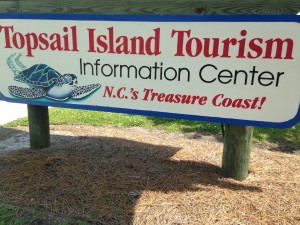 With the exceptions of showing a few guests from out of state, Bourbon Street in New Orleans and taking the family to Disney World, Universal Studios and SeaWorld (thanks to free passes from friends who worked in those magical places,)  that was the extent of our gallivanting.  In Miami we did live on the beach and couldn't take our eyes off the aquamarine greens and blues of the water and the ships and boats that sailed upon it but hey, we didn't get to visit the sites and wonderful things that people see when they visit south Florida.
I vow to change that pattern starting this year.  This is our fourth year living by Topsail Island and this summer, I'm going to be the consummate tourist. Flip flops and fanny packs for me baby!  All of my children are grown now and I'm basically retired so there's nothing to stop me from discovering the fun things our coastal mainland and picturesque barrier island offer us.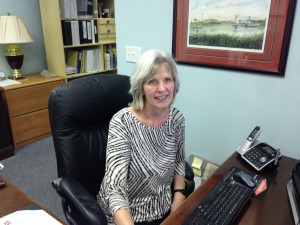 I wondered how to begin my summer planning and decided to stop by the Topsail Island Tourism Information Center or the Topsail Chamber of Commerce and Tourism.  Actually, I went twice, each time meeting one of the friendly ladies who work there and share the job of holding down the fort at the busy office.  Kay Phelps and Dot Cotman (with her sweet dog, Maddie) were both eager to answer my questions about the Topsail area and show me the racks of  brochures and booklets that lined the Center's walls.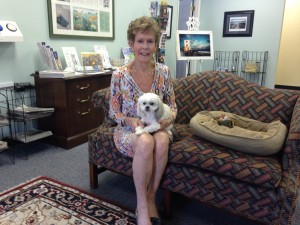 I was totally shocked at all the things to do and see within an hour's radius of Surf City.  With their encouragement, I scooped up almost all of the interesting material and brought it home with me so I could learn about the area and plan my excursions and adventures. The brochures opened my eyes to see my coastal, "down east" stomping grounds as a land of enchantment and fun.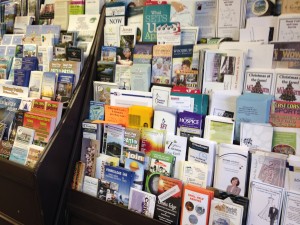 Later that evening after dinner, I dumped my bag of brochures on the dining room table.  I started separating them into categories; golf courses in one pile, fishing piers in another one,  restaurants, boutique and specialty shops, museums, boating and sea sport rentals, historic homes and gardens, plantations, dinner cruises, carriage and trolley rides, performing art centers, battlefields and battle ships, and wineries.  I'm sure I'm leaving something out. I must tell you: the number of things to do blew my mind.  I wanted to plan my summer and tell you all about it but I was overwhelmed at all the offerings!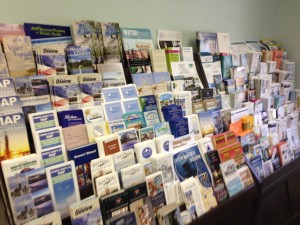 Taking the easy way out, I came to the conclusion that each summer, I would make my Bucket List of the things I would do that year.  By the end of the season, I'd make a new list for the next year until after a few years, I would have experienced each and everything that this stretch of southeastern North Carolina offered!
I know that many people's idea of a summer beach vacation is settling into the best beach house or condo they can afford, stocking the refrigerator up with enough goodies to last a week and then just parking  themselves and their families at that residence for the entire week, only returning to the mainland for desperately needed supplies. They have no intentions of doing anything but swimming in their pool, body surfing the waves, reading that "summer novel" everyone's talking about, eating to their heart's content and sitting on their decks or porches while enjoying the sea breezes.  But for those of you like me, who would wish to venture out and explore the area, I would suggest you stop by and visit Dot or Kay at the Topsail Island Tourism Center.  You could make your own Topsail Island Bucket List.  It will keep you coming back to Topsail for years to come!
The Greater Topsail Area Chamber of Commerce and Tourism
13775 Hwy. 50 Suite 101
Surf City, NC  28445
910-329-4446