"From the beach to the farms, to historic waterfront towns and fishing villages, Onslow County has something to offer everyone who comes to visit. To celebrate the area and to welcome our treasured visitors, the county will celebrate National Travel and Tourism Week from May 2 to May 8. This year's theme is the Power of Travel!"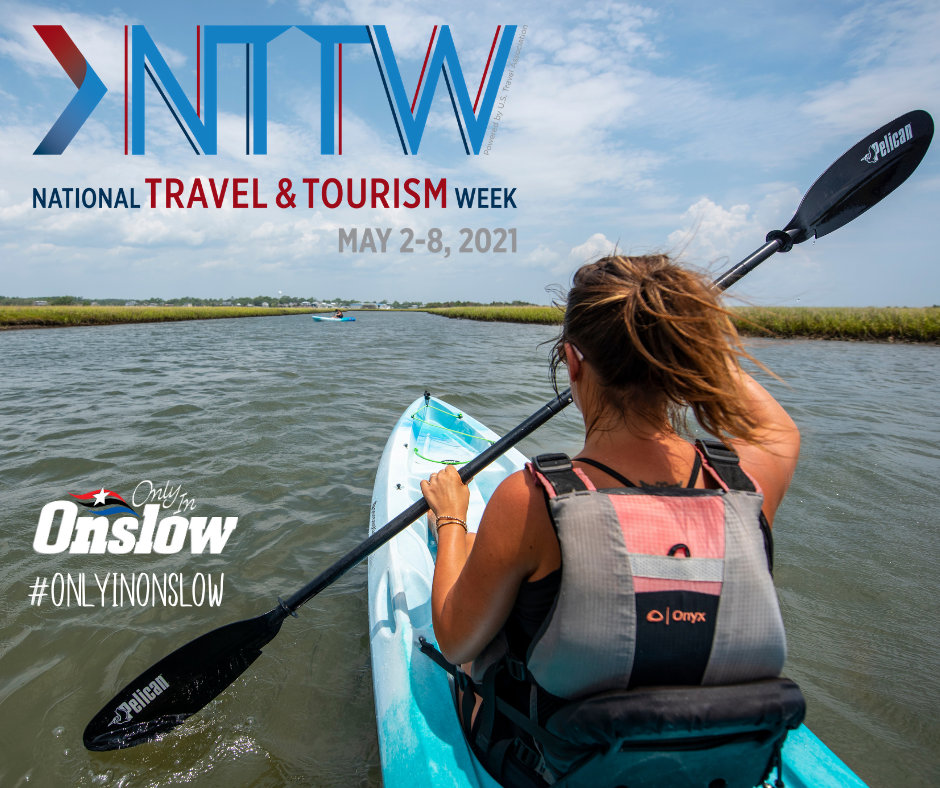 Onslow County Welcomes Our Visitors!
By: Pat Fontana
We are ready to bring back travel and tourism, reconnect our awesome area, and encourage visitors to enjoy all that we have to offer. Salem Clarke, Tourism Manager with the Onslow County Tourism office, says that they are excited about promoting Topsail Island and the mainland to people across the country.
"We have so many great outdoor experiences. It's such a great way to get out and relax," Salem says as she emphasizes the many ways visitors and residents alike can get fresh air and enjoy the natural attractions Onslow has to offer. "You can get out to the beach, kayak, go shrimping, and you can hit the smaller towns for unique local culture."
As Salem describes it, Onslow reaches "from the country to the coast." Onslow County spans from North Topsail Beach, up the coast to Swansboro, and inland to Richlands and Maysville. It includes smaller towns like Holly Ridge and Sneads Ferry and the larger city of Jacksonville.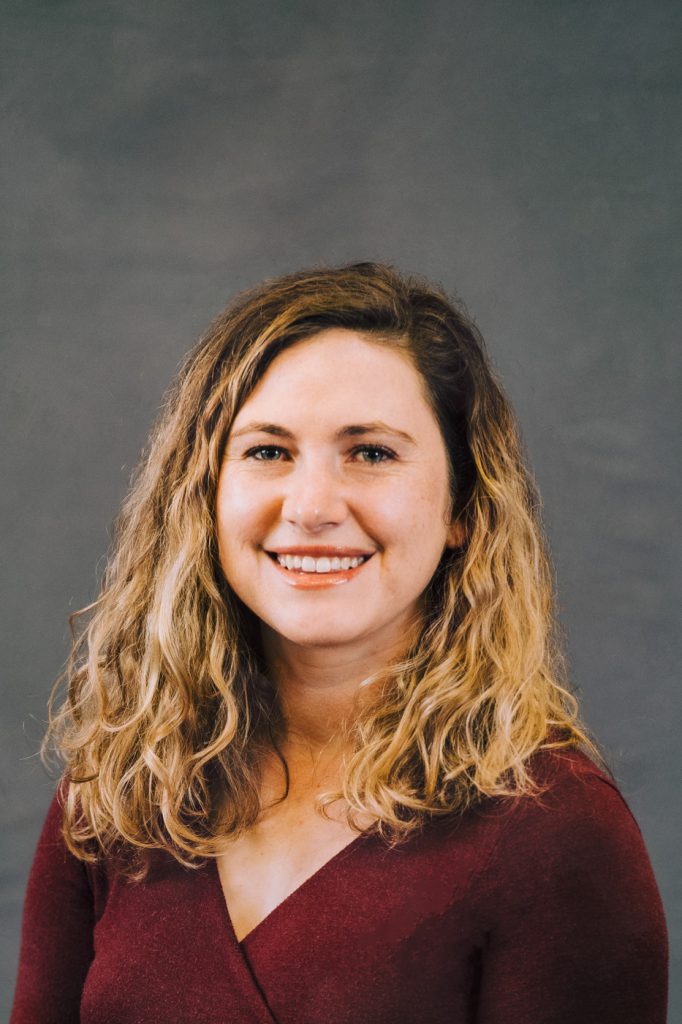 Tourism boosts the area's economy each year, with local businesses including restaurants, hotels, gift shops, and attractions benefitting from tourism dollars. In 2020, visitors to Onslow spent an average of $312 each day they were here, with about a fourth of that going to lodging costs and the rest going to restaurants, attractions, and small businesses. Salem points out that tourism generates a tax savings of $117 per resident in Onslow.
Salem and her team typically go to trade shows and networking events to promote the benefits of visiting Onslow County. Over the past year, they have relied on different marketing techniques, including social media and working with magazines such as Our State. Their website features all of the exciting and interesting things to do in the area and includes a blog on current news and events.
The tourism website also includes a Safe Travel page with guidance, advice, and updates on the state's reopening plan as well as information on hotel and restaurant safety. Describing the small businesses and "inspired locals" as the "fabric of our community," the site encourages everyone to check out local attractions, restaurants, and shops while staying safe and ensuring their visit is enjoyable for all.
Salem is excited about what the future will bring for Onslow, for visitors and for residents alike. She says she "loves tourism, loves to travel and to talk to people." Before coming to Onslow in January 2020, she spent eight years with the Duplin County tourism office. Although she grew up in Texas, she attended UNC-Greensboro and then decided to stay in North Carolina.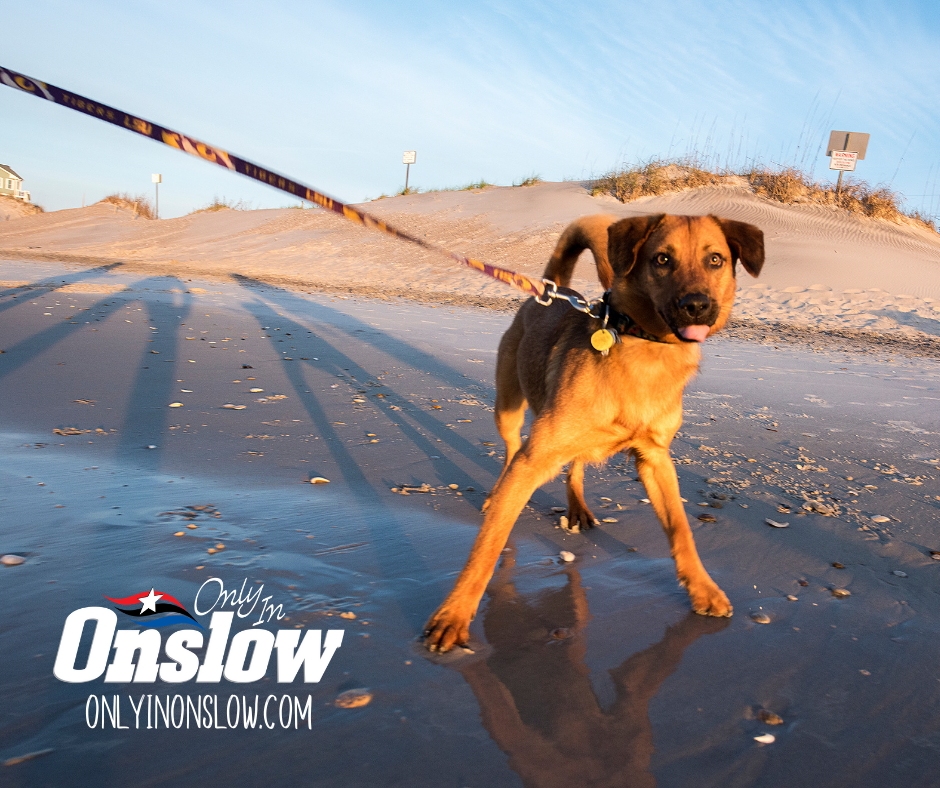 Today, Salem and her team are looking forward to a return to "normal" and expanding their outreach efforts to bring in visitors from across the country. The Power of Travel can bring people together, help the local economy, and give our visitors the experience of a lifetime as they relax and enjoy the county's many amenities. As the tourism office emphasizes, "unforgettable family memories are made in Onslow."