If you haven't made a visit to Topsail Island lately, you may be in for a few surprises on your next long awaited trip.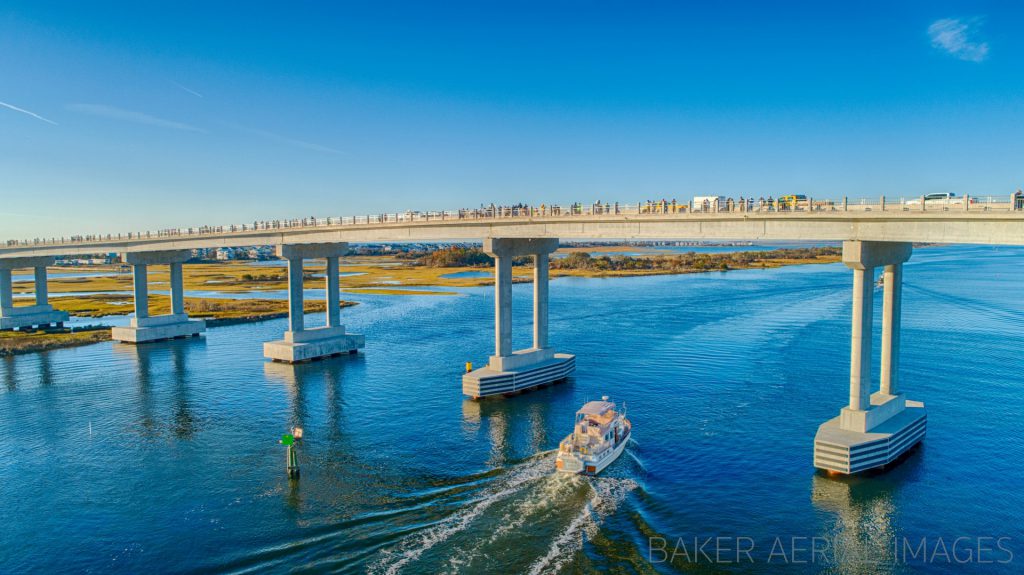 To begin, this area is growing! New homes and neighborhoods seem to be popping up like dandelions in early spring. The coastal communities on Topsail Island, including the mainland cities of Surf City, Holly Ridge and Sneads Ferry, are scheduled to see continual, rapid growth throughout the next few years.

What's causing all the growth? A lot of it is driven by the military and the area's accessibility to Camp Lejeune. Another growth factor is that more and more people are discovering the beauty and charm of our fair coastal communities along the Atlantic and want to own a piece of Topsail Island paradise for themselves.

Of course, growth demands more than housing. With it comes the need and opportunity for extra restaurants and grocery stores, charming shops and businesses, doctors, lawyers, schools, churches, and last but not least, better roads for easy access and travel.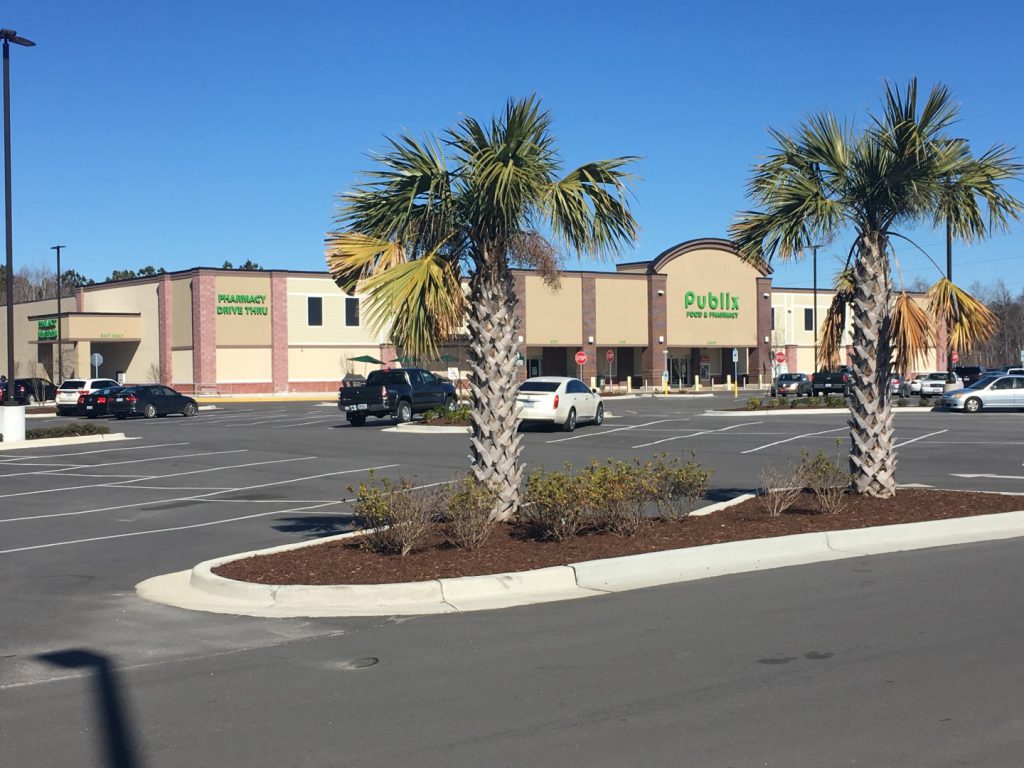 The Topsail Island area has seen some major and welcome changes over the last year. If you come into Surf City on the mainland, the first new sight to notice is a shopping area called "The Arboretum." It is anchored by a beautiful, rather upscale, Publix grocery store. A perfect addition to the Surf City and Holly Ridge areas, The Arboretum is flanked on one side by a lovely chain of shops that, in time, will fill with businesses and meet the demands of a growing population.

Looking across the street from Publix is a new Handy Mart. It's a modern, convenient store and gas station, with twelve gas pumps, good coffee, snacks and the cleanest bathrooms in town! Who doesn't like a new, (as we call them in the South) "fillin' station?"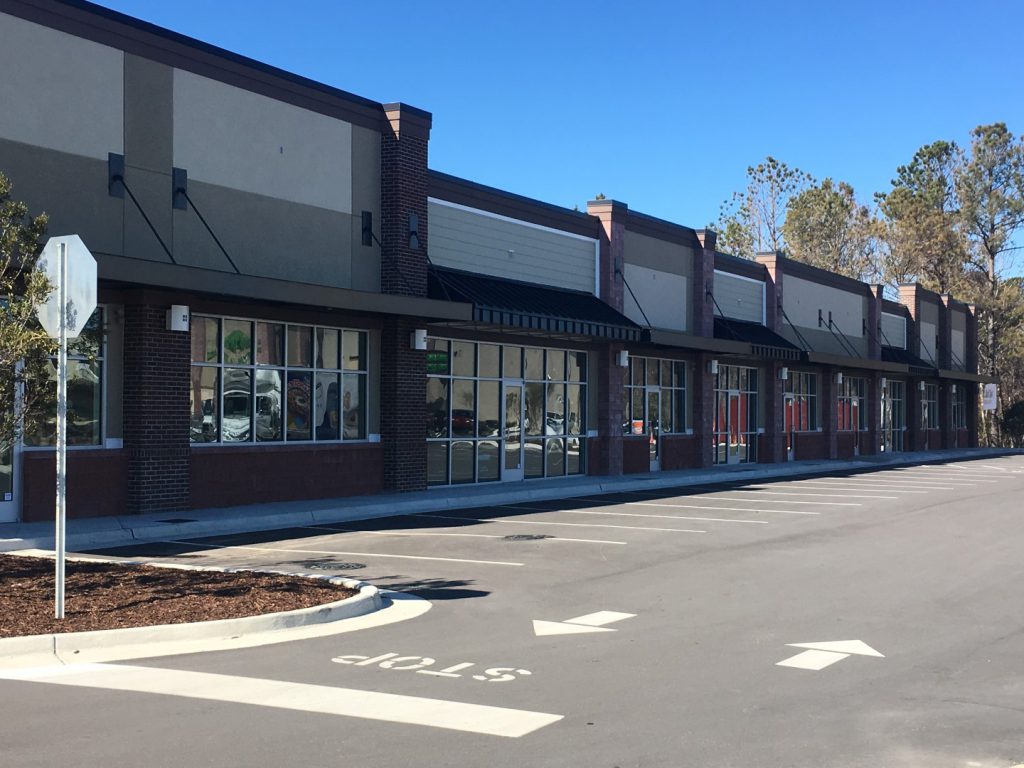 Over the last two years, the Topsail Island area has seen the addition of more restaurants, coffee shops and taprooms springing up to serve a growing community of hungry and thirsty residents and vacationers. New businesses have been added that provide merchandise for shoppers looking for coastal decor and clothing or the things one might need for water sports and entertainment. These choices keep everyone from having to leave Topsail to shop in nearby larger cities.

The locals and visitors in the Topsail area have been excited by all of this buildup and new development. However, the real darling of growth has been the new high rise bridge that takes you over the Intracoastal Waterway on to Topsail Island in Surf City. For years, it was rumored that a new high rise was going to be built that would make the iconic, sixty plus year-old swing bridge obsolete.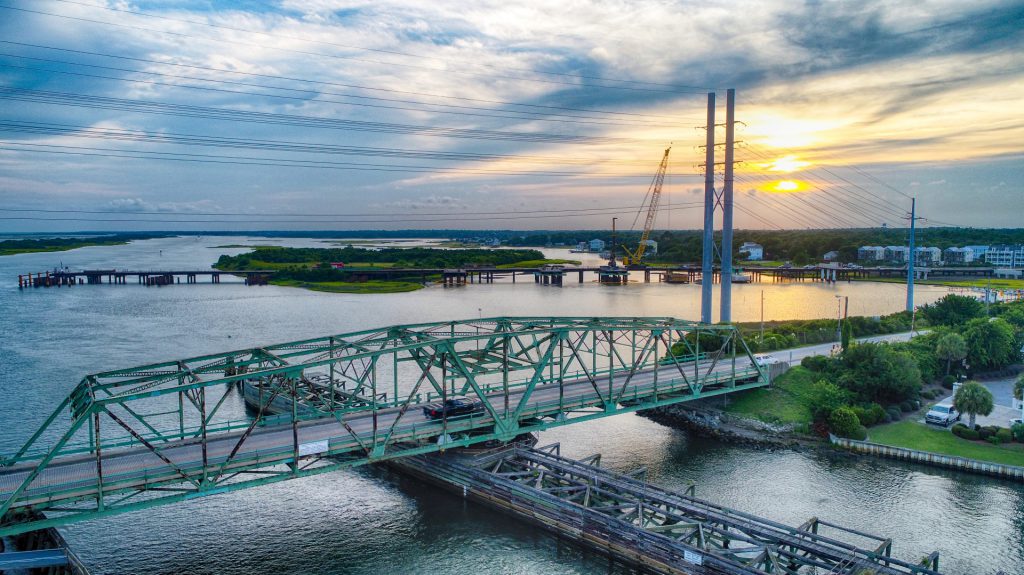 The swing bridge was outdated and often in need of expensive repairs. Each time tall vessels passed through the waterway, traffic really backed up. The way the bridge held up car and boat traffic made "island time" an almost painful reality! The future required a replacement. A new bridge would better serve the needs of the community. There was a high rise bridge on the north end of the island that led to the mainland community of Sneads Ferry. Why couldn't one be built in Surf City?

It was! In September of 2016, workers began to build the 54 million dollar bridge. Slated to open in September of 2019, the bridge was finished almost a year early and opened in December of 2018. Surf City got a Christmas present!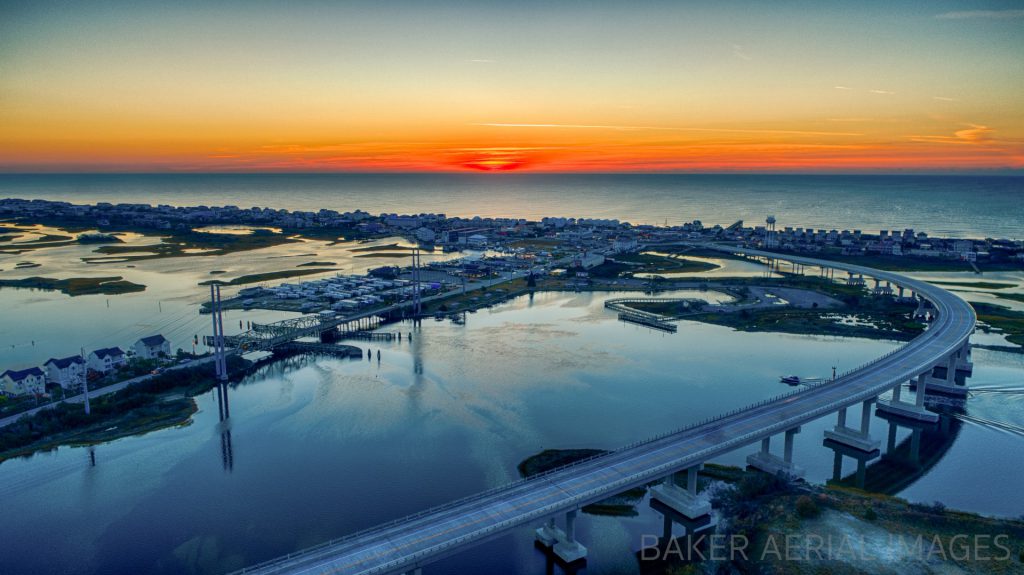 The new 3600 foot Surf City high rise bridge is a beautiful structure that allows for breathtaking, panoramic views of the Atlantic and intracoastal waterway, always reminding us why we love Topsail Island and the beauty if offers. The sweeping curve that gently rises sixty-five feet above the water keeps the incline from rising too sharply and allows the passage of tall boats and vessels. Also, there is a wide bicycle and pedestrian lane that is wide enough to serve standard vehicles in the event of island-wide evacuations. This multi-use path is a one of its kind in North Carolina. Now, residents and visitors can bicycle and walk across the intracoastal waterway safely and take in the beauty of the island and its coastline.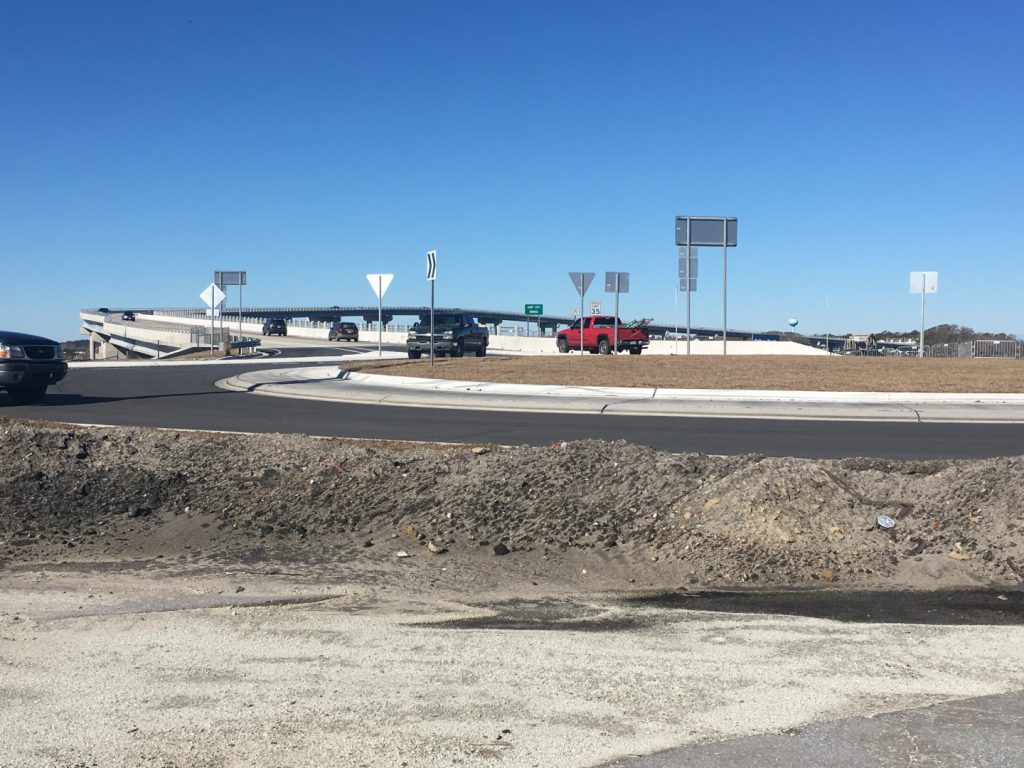 On both sides of the high rise there are roundabouts controlling traffic. A few shops that were once in the way of the roundabouts have relocated on the island and there may be slightly different ways to get to your favorite restaurant, but the changes offer many benefits to our growing communities on Topsail Island.

If anyone out there is worried that too many folks are finding out about our "secret" island paradise, have no fears! Topsail Island communities will always have the charm and friendliness of old fashioned, seaside towns. Our golden beaches still stretch for miles and our beautiful ocean and its wildlife will continue to "wow" us. Topsail Island may be growing with a few changes, but the magical things that drew you here in the first place are still the same!