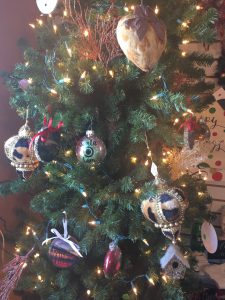 Just in case you're wondering about where to find the perfect Christmas gift for that special someone, don't despair! You needn't get in your car and drive out of town, fighting holiday traffic to "shop 'til you drop!"  I have good news for you — everything you need is right here in the Topsail Island area.  The merchants of Sneads Ferry, Topsail Island, and Surf City have been working with Santa this season to bring the most sought-after gifts for both young and old, right here to our beautiful island. Let's keep our stress levels down this holiday season by shopping locally. We'll save ourselves a lot of time and help our local businesses too!
Sneads Ferry
D'S INTERIOR DESIGN,  834 NC-210, Sneads Ferry, NC 28340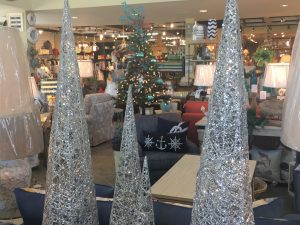 D's Interior Design has everything you'll ever need for your home! Whether you're building or remodeling for the holidays, you can find flooring, window treatments, furnishings, bedding ensembles, color scheme and more for your design projects. You can also find beautiful displays of unique furniture, accessories, lamps and more. Looking for that, hard to find lovely for your lovely? D's Interior Design also offers jewelry, ladies and infant clothing and candles and lotions. Plus, D's is always having a sale! That's the best part!
WHAT'S BLOOMING? 892 Highway 210, Sneads Ferry, North Carolina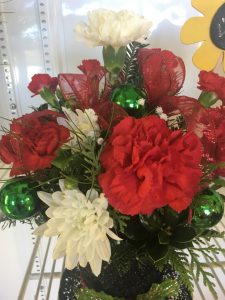 Want to brighten up someone's day by sending them a lovely holiday floral arrangement accompanied by a box of some of the area's best chocolates? What's Blooming will be happy to do that for you! They offer fresh flowers, their ever-popular chocolates, and gifts for any occasion. They will be able to provide fresh flowers, plants, chocolates, & gifts for that special someone. You might just find some gifts crafted by local artisans and vintage surprises if you go in and browse! Plus, they can send your gift arrangement to Aunt Betty in California or Sister Sue in New Hampshire;  anywhere you have loved ones! What a great idea to let someone know you're thinking about them this time of the year!
GUNSHOP, 1977 Hwy 172, Sneads Ferry, North Carolina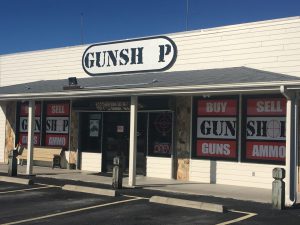 Gunshop offers eastern North Carolinians firearms and shooting supplies.
Look, folks, I've never shopped at these two shops, but my husband has. We live in a military town and to omit these types of stores from our holiday guide would mean that I would be "missing the mark," so to speak!  In today's world with safety always being a concern, you may want to have the option of "gifting" safety this year. Let the professional, expert salesmen from either of these two time-honored establishments walk you through your purchase. They will be able to answer all of your questions and put the correct safety device that fits your needs into your hands!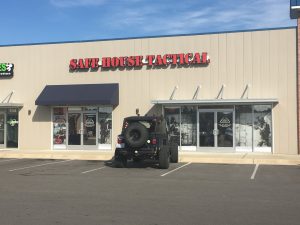 SAFE HOUSE TACTICAL, 1961 NC HWY 172, Suite 105, Sneads Ferry, North Carolina
Safe House Tactical carries the leading brands in tactical clothing, gear, and accessories to the military, law enforcement, and civilian operators.
SURF CITY
HERRING'S OUTDOOR SPORTS   701 N New River Dr, Surf City, North Carolina
Guys, I couldn't say this any better, so I took these words right off their website: "Our beautiful retail store is stocked with the highest quality brands of men's and women's apparel in the outdoor industry including Patagonia, The North Face, Mountain Khakis, Kuhl, Ex Officio, Royal Robbins, prAna, Horny Toad and the popular Life is Good. We also carry footwear by Merrell, Keen, Teva, Chaco, UGG, Sanuk, Crocs, and Olukai. We have carefully selected products that meet our high standards of quality, function, durability, and value. We invite you to shop the "new" little old store in person or online." Ok, folks, Herring's has given the invitation and obviously, they have all of the important name brands your family really wants!  I can't tell you how often I have shopped there for my hard to please kids!  Get in the car! Go right now! It may be the only place you need to shop this year!
Surfside Sportswear and Gifts
314 N. New River Drive, Surf City, NC  28445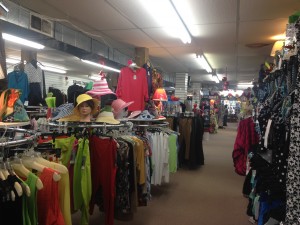 910-328-4141
www.surfsidesportweargifts.com
I love this island shop and frequent it often.  Last year, I purchased a few spiffy outfits to wear to some of my son's wedding events. Not only did I get some beautiful clothes but I also chose some nice pieces of jewelry to compliment my attire from their abundant jewelry selection. Surfside Sportswear and Gifts also offers shoes, swimwear, hats, souvenir tee shirts and sweatshirts, quilts and decorative pillows, lamps, rugs, Christmas cards and ornaments and other gifts. The staff is friendly and so helpful. The store is large and you'll love the lovely sound of wind chimes that greet you when you open the door!
Topsail Island Trading Company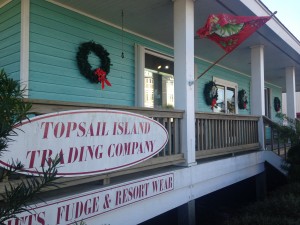 201 N. New River Drive, Surf City, NC 28445
910-328-1905
10:00 a.m. – 5:00 p.m. Monday – Saturday
https://www.facebook.com/TheTradingCompany/
One of my favorite shops on the island, Topsail Island Trading Company is a feast for the eyes and taste buds! The minute you walk into the store, the colorful displays of gifts, fine jewelry, resort wear, books, kitchenware, nautical weather and tide instruments delight you. You're not sure what to look at first and then you notice the fudge counter on the right side of the shop. You gravitate towards it and the friendly staff offers you a taste of any of the varieties you wish to try and there are dozens of luscious flavors! It's hard not to walk out with a little treasure box filled with sweet goodness! The best thing is you can order it online and mail it anywhere! It's the perfect gift for the person who has everything. Who doesn't like fudge?
Wait! I have more to add to this Topsail Island Holiday shopping guide but I'm running out of space! See the next blog post for information on where to find your holiday treasures!