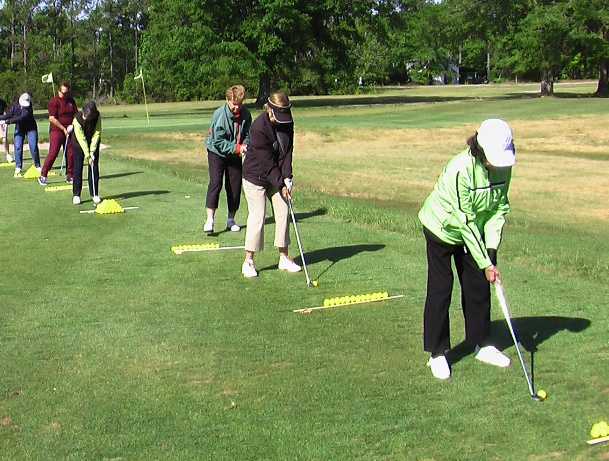 Topsail Greens Golf Club
Located in Hampstead, North Carolina Topsail Greens Golf Club is very accessible to people in the Wilmington, Jacksonville, and Topsail Island areas. The prices are affordable, the staff are friendly, and the terrain is amazing. This is a semi-private club, so that non-members can also enjoy the golf course. Tournaments are held throughout the year.
It is important to be aware that Topsail Greens Golf Club does have a dress code. Golf shoes with metal spikes or any type of athletic shoes with spikes are not allowed. Also, cut-off shorts, gym shorts, t-shirts, and bathing suits are not allowed.
The Course
Topsail Greens is challenging enough for experienced golfers but several sets of tees make the course fun for beginners as well. The golf course itself is a sight to see, complete with sparkling water holes and elevated lush greens.  The back nine renovation was completed in 2009 and included a new irrigation system, tee boxes, and a complete redesign of 4 of the 9 holes. If you're looking for an afternoon of golf while visiting the Topsail Island beaches, you definitely won't regret choosing Topsail Greens.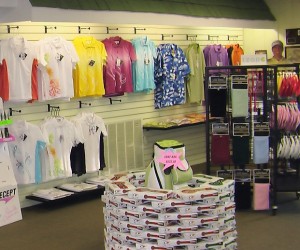 Our Facilities
Topsail Greens Golf Club has a 17-station driving range, perfect for swing practice and warming up before a round. Golfers will also find putting and chipping greens with great grass to practice your short game. Put in a little time here prior to your round and you're almost guaranteed to have a better score. Feel free to come out and practice anytime. You're always welcome.
The Topsail Greens Golf Pro Shop has wonderful souvenirs including golf shirts and hats with the Topsail Greens logo. The shop also has a wide variety of golf apparel, accessories, equipment and anything else that a person would need to have a great golfing experience. Rentals are availble but please call ahead because sets are limited.
The grill and snack bar is a great place to grab something to eat before a round of golf, or to meet up with friends and discuss the game afterwards. There is an assortment of food choices and beverages available for your enjoyment.
Golf Memberships
The best way to fully enjoy Topsail Greens Golf Club is to become a member. There are a few different types of memberships available, with several different options. Again call anytime and the friendly staff will be happy to answer your questions and assist you as needed.
For more information about Topsail Greens Golf Club, visit their website at Topsail Greens Golf Club or call 910-270-2883