A guest post by Mama J. of Mama J.'s Helping Hand in Sneads Ferry, NC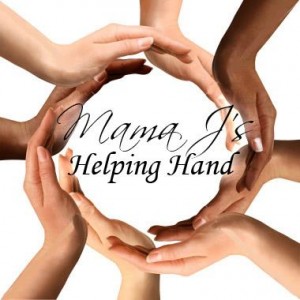 The holidays are upon us, and Mama J's Helping Hand in Sneads Ferry, NC is excited to help those in need at this special time of year. Unfortunately, for some people, the holidays are not the happy time that most of us are accustomed to enjoying each year. Many people in our community and the surrounding areas (Jacksonville, Holly Ridge, Topsail Island, and Surf City) are in great need right now, and without our help, this season can be very difficult and depressing for them.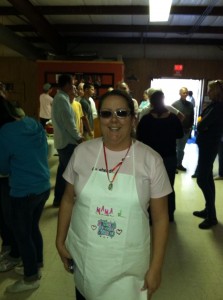 All year round at Mama J's we provide food, clothing, household items, diaper wipes and formula for free to those in need. We have a soup kitchen on Mondays where we provide hot meals for those who might not get them (or much of anything to eat) otherwise.  On average, we feed about 800 -1,000 people every month. Mama J's in Sneads Ferry is a 501-C3 non-profit organization that continually helps others, so we are always in need of support from generous givers. That's where YOU come in!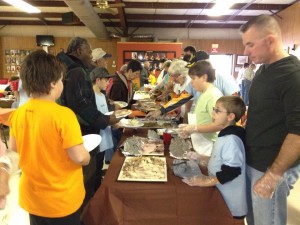 Thanksgiving is right around the corner and we will be renting out the Sneads Ferry Community Center at 126 Park Lane in Sneads Ferry from 11 AM to 1 PM on Thanksgiving Day. We will offer a homemade Thanksgiving meal with all the fixings to anyone who would like to come! We are looking for volunteers—people to cook, serve, and clean-up and even deliver some meals to those who are unable to leave their homes.                       Please give us a call ASAP if you would like to help: 910-327-1302.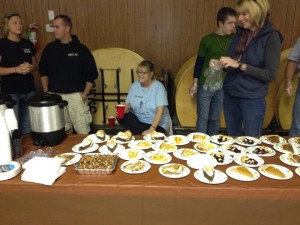 We will also be making baskets with turkeys and all the fixings for those who would like to cook for their families but cannot afford to do so at this time. We need people to donate monetarily for those baskets; $50 will provide a full meal for these families. As of mid-November, we have funds to provide 28 of the 52 baskets, which will be distributed two days prior to Thanksgiving Day. We are over half way there! Would you consider helping us reach our goal with a gift of $50, $100, or $200?
Donations can be made on line at Mama J's website or mailed to Mama J's Helping Hand, 2205 Hwy 172, Sneads Ferry, NC 28460. Gifts are tax deductible and checks can be made payable to "Mama J's Helping Hand." If you have questions or need more information, please feel free to give us a call at 910-327-1302. You can also check out an interview with WWAY from earlier this year:
Our mission comes from the words of Jesus as recorded in Matthew 25:35, 40:
"For I was hungry and you gave me food, I was thirsty and you gave me drink, I was a stranger and you welcomed me…. 'Truly I tell you, whatever you did for one of the least of these brothers and sisters of mine, you did for me.'"
Many thanks to all who are able to participate in this endeavor by giving generously of your time, your talents, and your resources. Happy Thanksgiving and Merry Christmas to everyone!!!! Thank you to Treasure Realty for always supporting Mama J's!
Mama J (Jeanette Lopez)