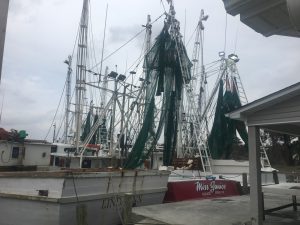 Ever wonder where all that good Topsail Island seafood comes from? One thing's for certain, it's not from a frozen truck sent down from a fishery up north.  You can probably thank a Sneads Ferry fisherman! They've been trolling and fishing the local waters for generations and have turned the local fishing industry into something in which we can sink our teeth!
SNEADS FERRY'S FISHING HISTORY
It was after the Civil War when the fishing industry in Sneads Ferry began in earnest. Up until then, farming had been the main occupation for families in this Southeastern North Carolina village. Yet, war often brings about changes and Sneads Ferry was no exception. The population grew and folks began taking advantage of the tasty, abundant seafood found in the local waters.  When residents began salting the mullet harvest and placing them in barrels to sell, commercial fishing was established. Fishermen moved to the area to raise their families on the money they made. Sneads Ferry's fishing families became the backbone of this hard-working little village in Onslow County. These persistent men and women forged a living getting up before dawn every morning, checking the weather and taking their boats out to see what the Atlantic and its estuaries would offer them for the day. It was a livelihood that may not have made them wealthy by the world's standards, but it provided a peaceful, satisfying life that was passed down from generation to generation.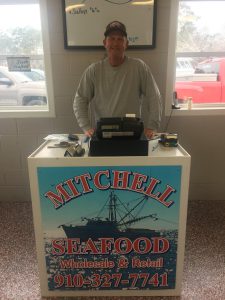 FISHING FAMILY DYNASTIES
Randy Millis, age forty-seven, is at his Mitchell's Seafood office in Sneads Ferry.  He runs the fish house there and is a fifth-generation, commercial fisherman. "Fishing is in my blood. It's the only thing I've ever wanted to do," he says. "I can remember being just a little boy at the fish house with my grandfather, helping him pack the fish boxes. I was too little to lift a shovel of ice, but he and my dad always had me there to help them work.  When I was about eight years old, my dad gave me a boat with a motor. One day,  we went out on the boat and my dad let me take in a school of mullet. I caught five hundred pounds of fish that day and that was the moment I knew what I wanted to do for the rest of my life. I just wanted to fish because I love it!"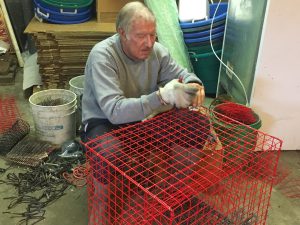 The Millis family is joined by several other families that fish the Topsail waters. There is the Davis family, who made their way to the shores of Sneads Ferry in the 1800's. To this day, fishing remains their livelihood. The Midget, Edens, and Grant families have also dominated the commercial fishing scene in The 'Ferry for generations.  Randy says that because the area is so small and contained, many of the families are joined together by marriage. "Heck, even if we're not legitimately 'kin,' we are all still family," Millis says. "We're really a close-knit community."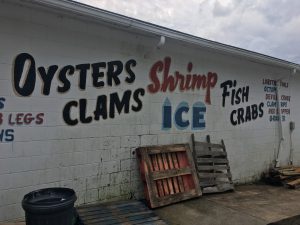 Randy remembers friends and families coming together for special occasions and fun. Depending on what fish "were running," they would get together to have fish fries. Every time they had visitors from the outside, they would use that as an occasion to have a seafood feast, offering a smorgasbord of all their favorite kinds of seafood, most of them fried. "Afterall," Randy says, "this is the south and we like everything fried!" When asked how they battered their fish, Randy said, "My family always uses the ratio of two- thirds corn meal and one-third flour, but my grandmother always used just plain cornmeal!"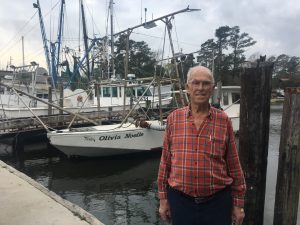 Like many of the women in Sneads Ferry, Randy's grandmother was a dominating force in his life. "She and my granddaddy worked together at the fish house. She worked on the retail end and after work, they would go out on the boat and fish. In 1985, she started selling shrimp out of the back of her old El Dorado, down by the bridge in North Topsail Beach. Lots of folks coming here on vacation would stop by and get shrimp from "The Shrimp Lady."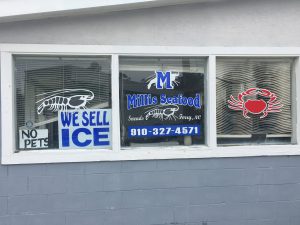 As teenagers, Randy and his brothers helped their grandmother with her shrimp business. After she became sick, his brother Michael, took over "The Shrimp Lady" and the location was moved to Sneads Ferry. Randy says that some of the same customers who bought shrimp from his grandmother long ago are still customers.  Generational fishermen have generational customers!
THE FUTURE OF THE SNEADS FERRY FISH HOUSES
 Sneads Ferry's fishing families are still around, although Randy Millis says that it's getting harder to keep their industry going with all of the regulations the state requires. A few of the fish houses have closed in the past few years because it is more difficult now to earn good money.  "It makes it hard to get up in the morning, get in our boats and do what we do and what we love in light of all the changes in the fishing industry.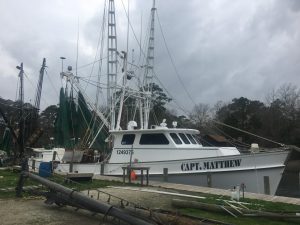 My children are almost grown and love fishing, but the business is so different now than when I started. I understand if they want to have different careers. That's O.K. with me. The industry is in constant change."
Sneads Ferry is no longer the sleepy little fishing village it once was. With Camp Lejeune at its back door, the area is growing daily. People still come here though, looking for the old fish houses of the past and see that many are still here. No matter how the industry changes from year to year,  one thing is for certain, Randy Millis says, " There will always be fishermen because there will always be fish!"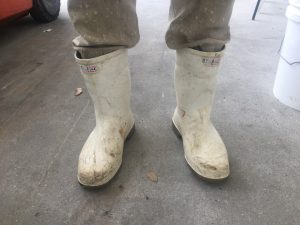 Every year, Sneads Ferry's fishing families and the seafood industry are honored at The Shrimp Festival. It's always fun and there's plenty of good seafood. You won't leave hungry!
Mitchell's Seafood, Wholesale and Retail
235 Wheeler Creek Rd, Sneads Ferry, North Carolina 28460
(910) 327-7741
Hours 8:00 AM – 5:00 PM
https://www.facebook.com/Mitchell-Seafood-130697730391542/
B. F. Millis and Sons Seafood Market
816 Mullet Ln, Sneads Ferry, NC 28460
(910) 327-4571
Davis Seafood, Inc.
155 Davis Lane, Sneads Ferry, NC 28460
(919) 327-4081
Midgett and Sons Crab Company
(910) 934-2650
Grant's Oyster House
1142 Old Folkstone Rd, Sneads Ferry, NC 28460
(910) 327-3351
The Shrimp Lady
989 Old Folkstone Rd. Sneads Ferry, North Carolina 28460
(910) 546-8169