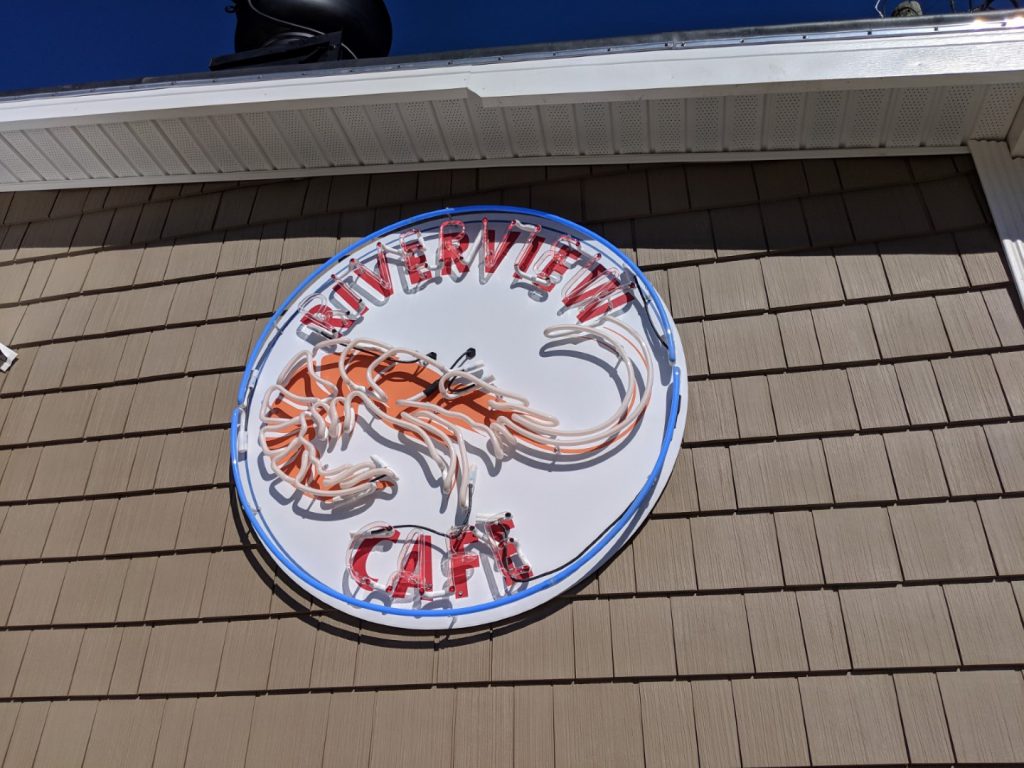 Residential homes and beach houses aren't the only buildings that are getting facelifts since Hurricane Florence decided to deliver a powerful blow to Topsail Island and the nearby coastal mainland. Many businesses in the area also suffered considerable damage and have been repaired or in some cases, totally reconstructed.  The Riverview Cafe is an example of a restaurant that got a complete makeover.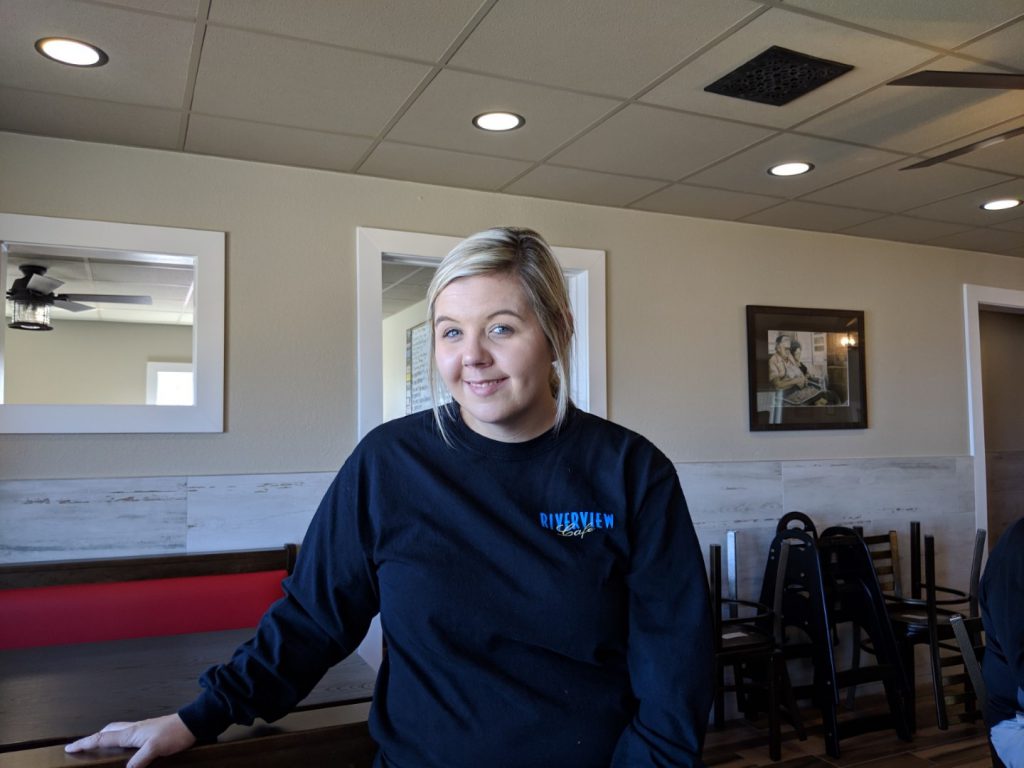 Julianna Terwilliger, daughter of the Riverview Cafe's owner, Johnny Terwilliger, said, "We had to redo everything! From the roof, to the walls, to the floors, all the kitchen equipment, tables and chairs; everything had to be changed and switched out. Even the outside structure of the building had a facelift!"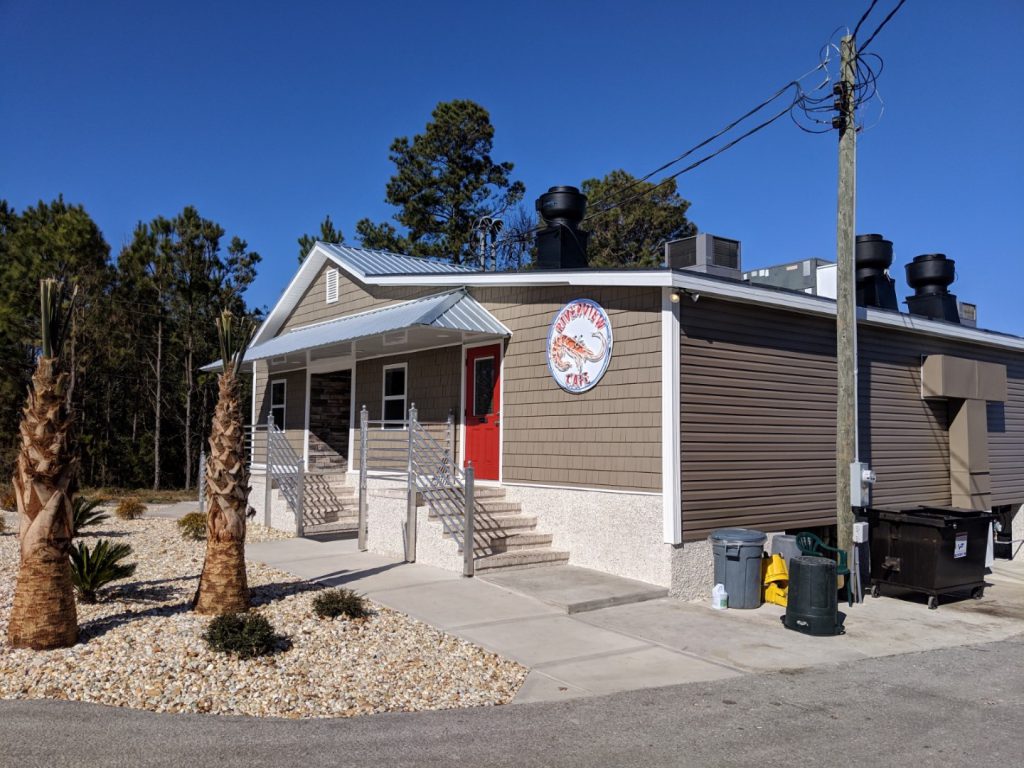 A major part of Julianna's life has been centered around the Riverview Cafe. The iconic restaurant was started in 1946 by her great grandfather, Jimmy Lewis and has been since been owned and operated by their family. Her father Johnny is now the owner of the popular restaurant and her brother Andrew, serves as manager. It's a true family affair!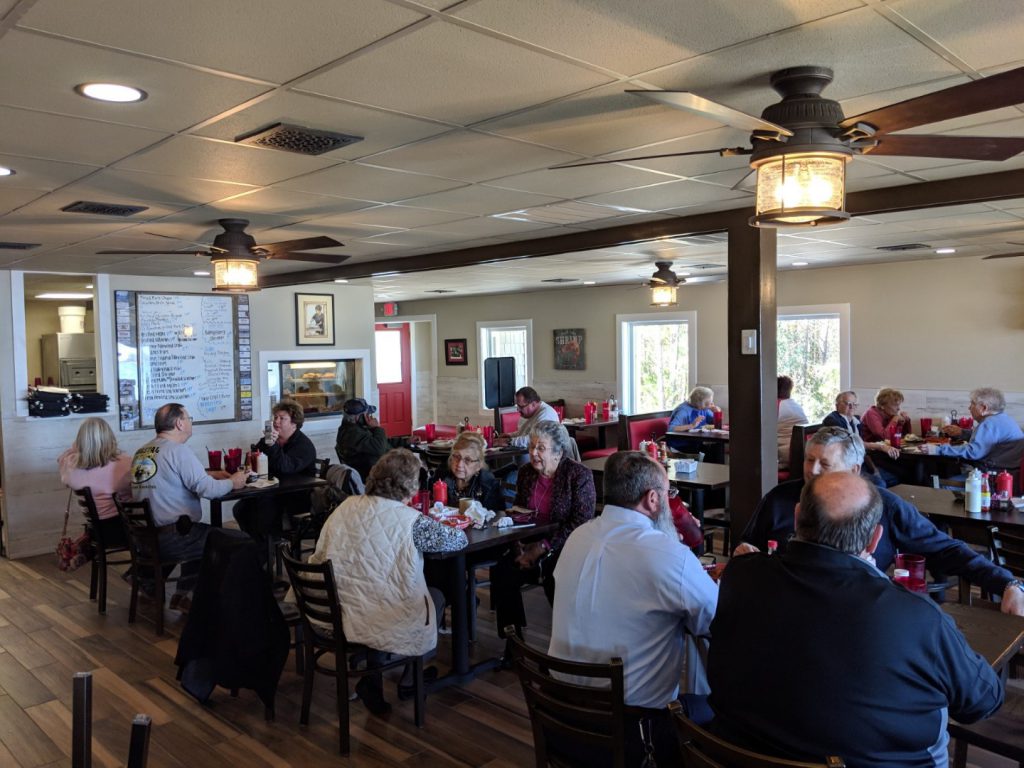 Julianna says she feels as if there was never a moment when the Riverview Cafe wasn't a major part of her life. "Momma probably brought me by the restaurant right after I was born! I remember spending a lot of time here with my parents. By the time I was ten years old, I was hosting and seating patrons. Since then, I've waited tables and worked in the kitchen, doing whatever needed to be done. Now that I'm twenty-one, I can honestly say, 'I've done it all!'"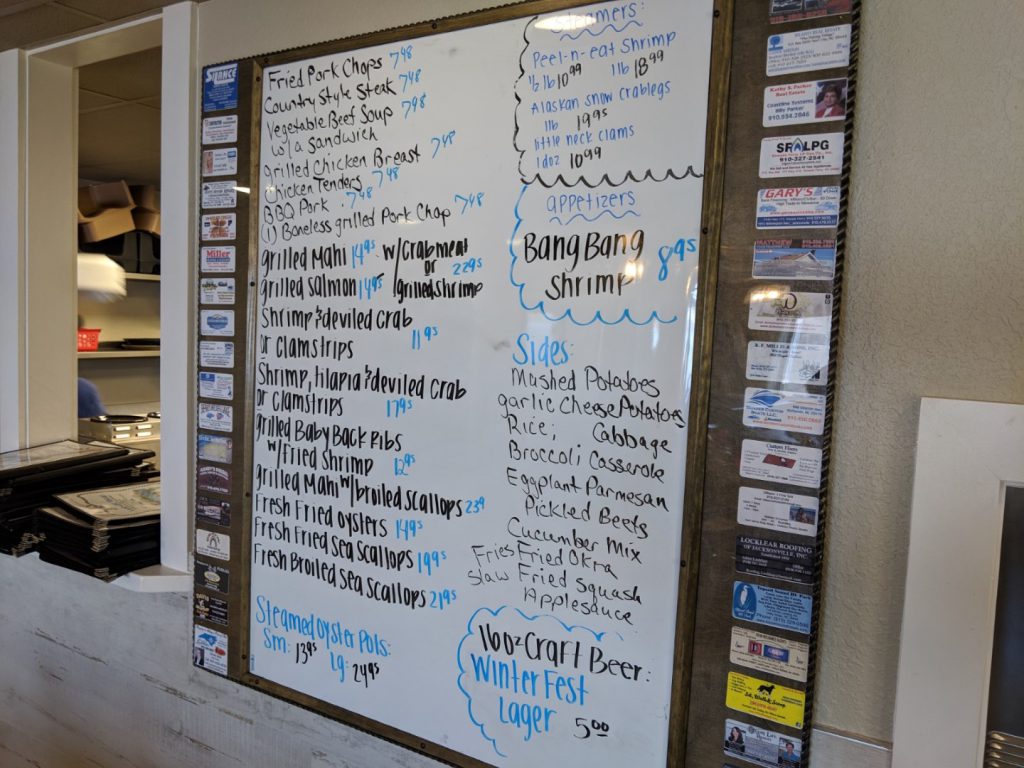 When Hurricane Florence began making its way up the Atlantic Seaboard, many of the citizens of Sneads Ferry, like Julianna and her family, sought shelter inland. "When we came back to the area we didn't know what to expect. We didn't know if our homes would be destroyed or terribly damaged. We didn't know if we'd even have a job to come back to! Everything was up in the air!"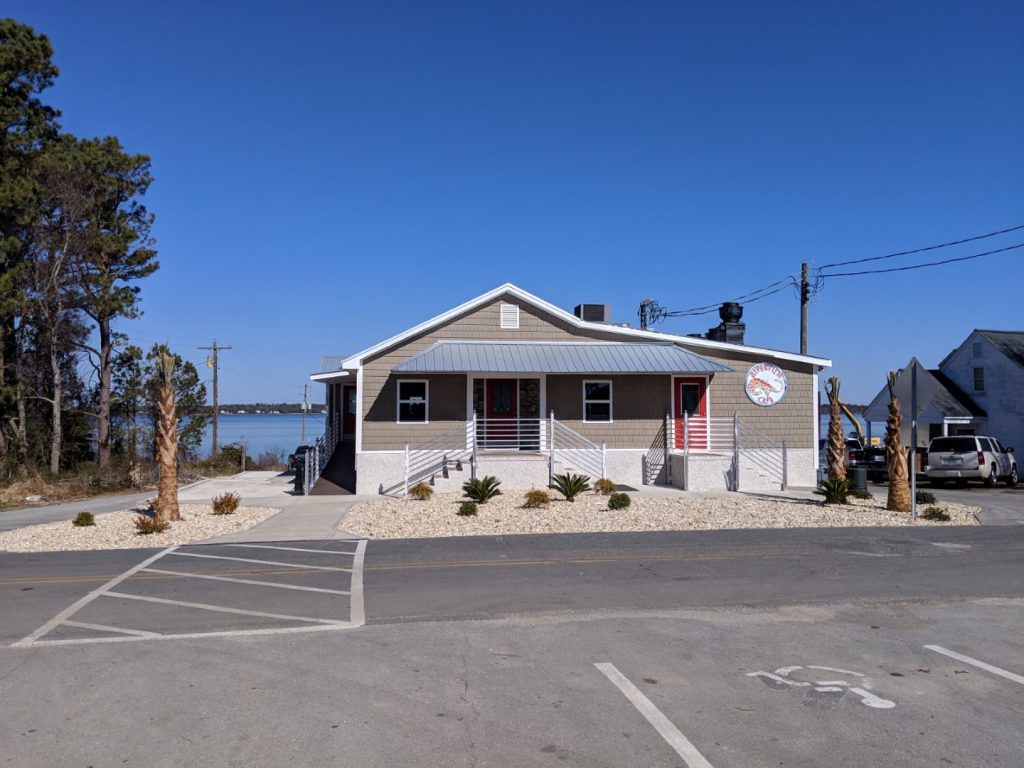 The Riverview Cafe had suffered a considerable amount of damage. Between the torrential rains and powerful winds, the roof was a mess and water damage to the building and equipment was almost insurmountable.  At first, the Terwilligers wondered if the losses were too great to repair and restore Sneads Ferry's beloved restaurant to the quaint, waterside establishment it had once been.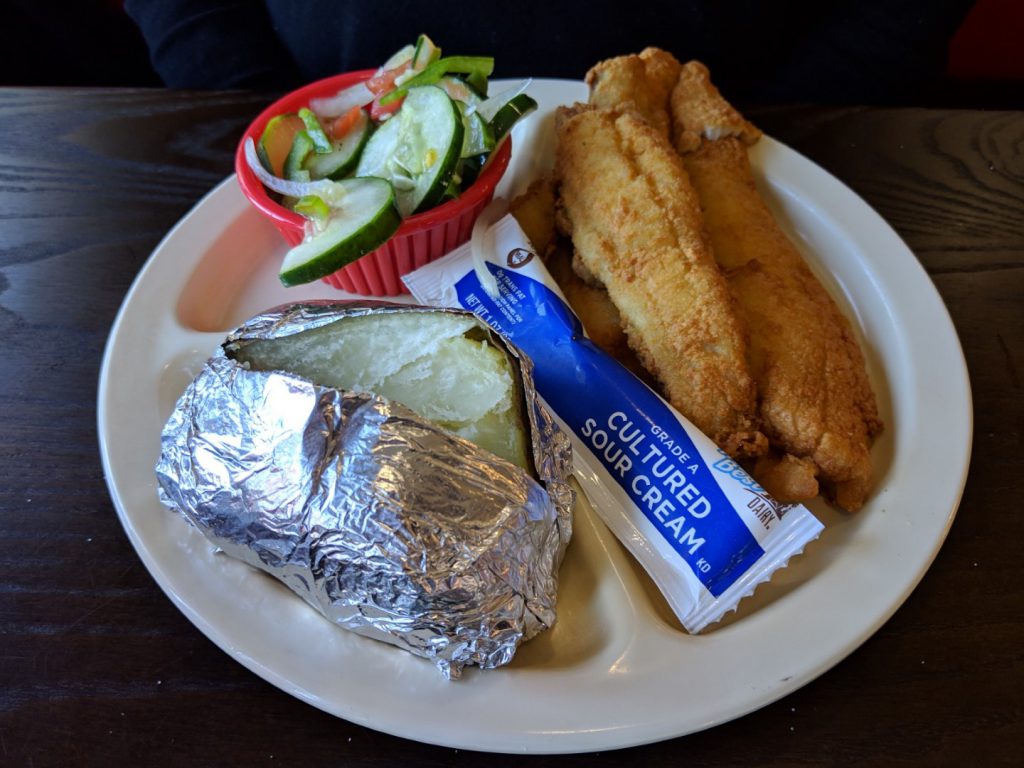 Of course, the fortitude and hardiness of North Carolina's coastal dwellers are legendary and the Terwilliger family and the longtime Riverview Cafe employees were no exception.  The restaurant was declared, "Closed for Renovations." A great remodeling and restoration project to bring back 'the Riverview" was soon underway. The residents of Sneads Ferry waited patiently as their favorite restaurant came back to life.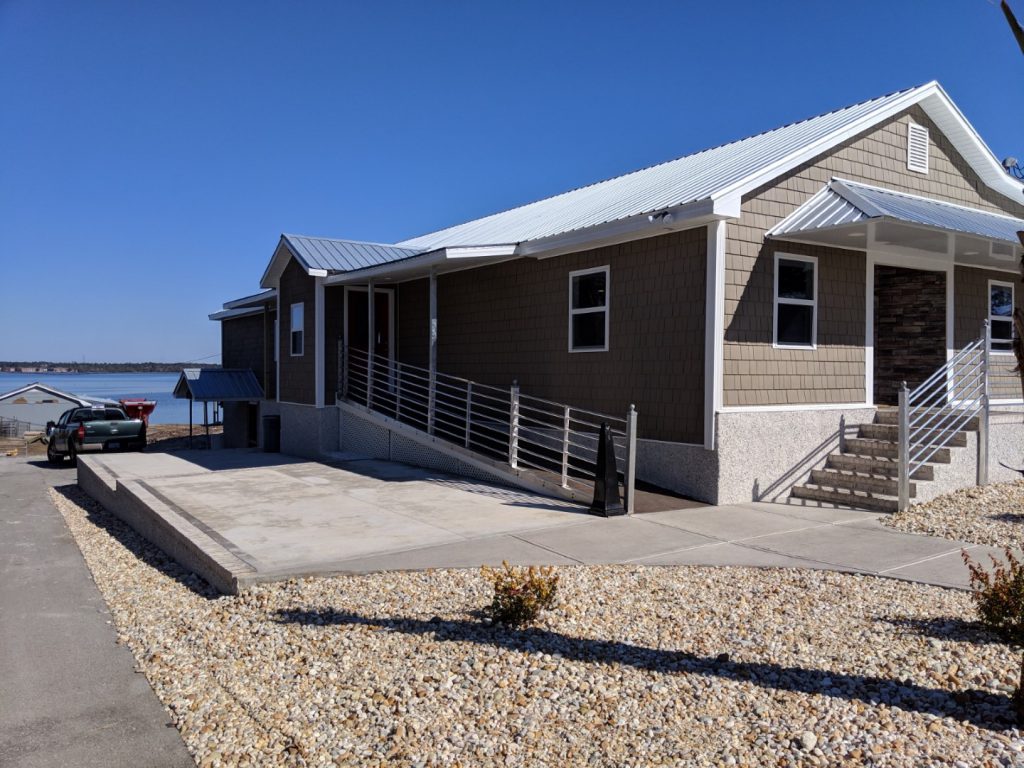 Finally, after seventeen and a half weeks of hard work and determination, The Riverview Cafe reopened to the public with rave reviews. Everyone was relieved to find that the food was still wonderful and delicious, served up by the same friendly staff. Also, folks couldn't stop talking about how beautiful the facility was. "It's like a brand new restaurant!"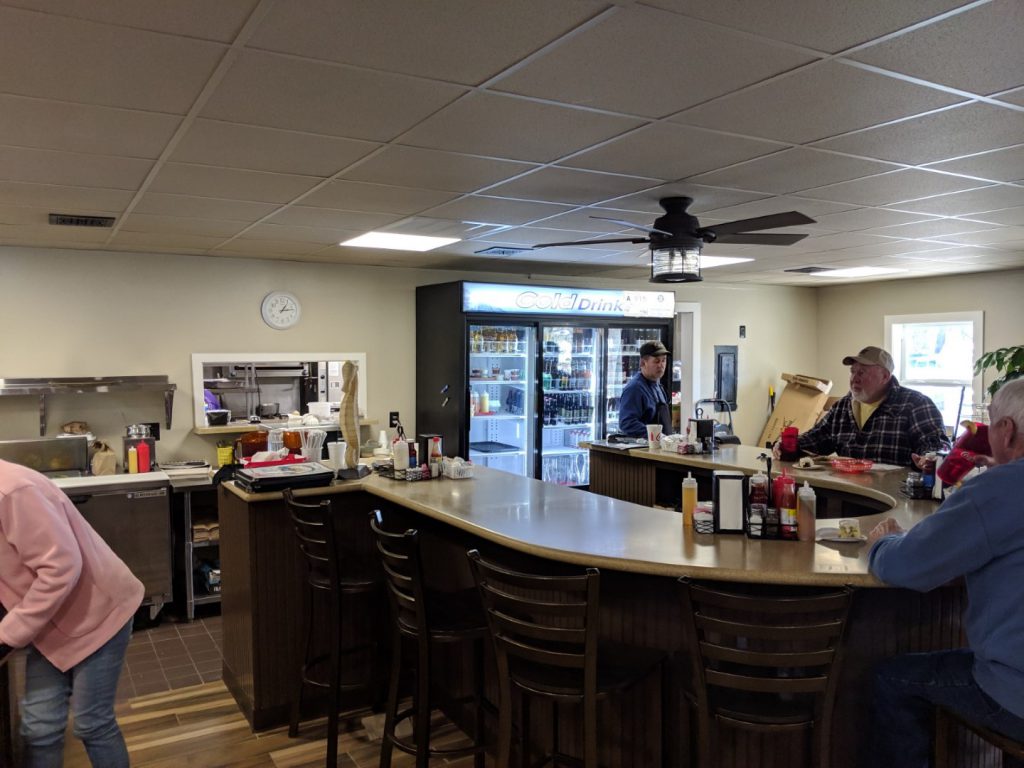 For all of its wonderful remodeling and renovations, the Riverview Cafe is still the wonderful restaurant that has been pleasing the taste buds of Sneads Ferry residents and its visitors for years. The big, white grease board that announces the daily specials still hangs prominently on the back wall. All of the same, great dishes that have tempted people for years are still squibbled in a black marker across the board. Once everybody sees that, they are assured they are still at their favorite "old" restaurant!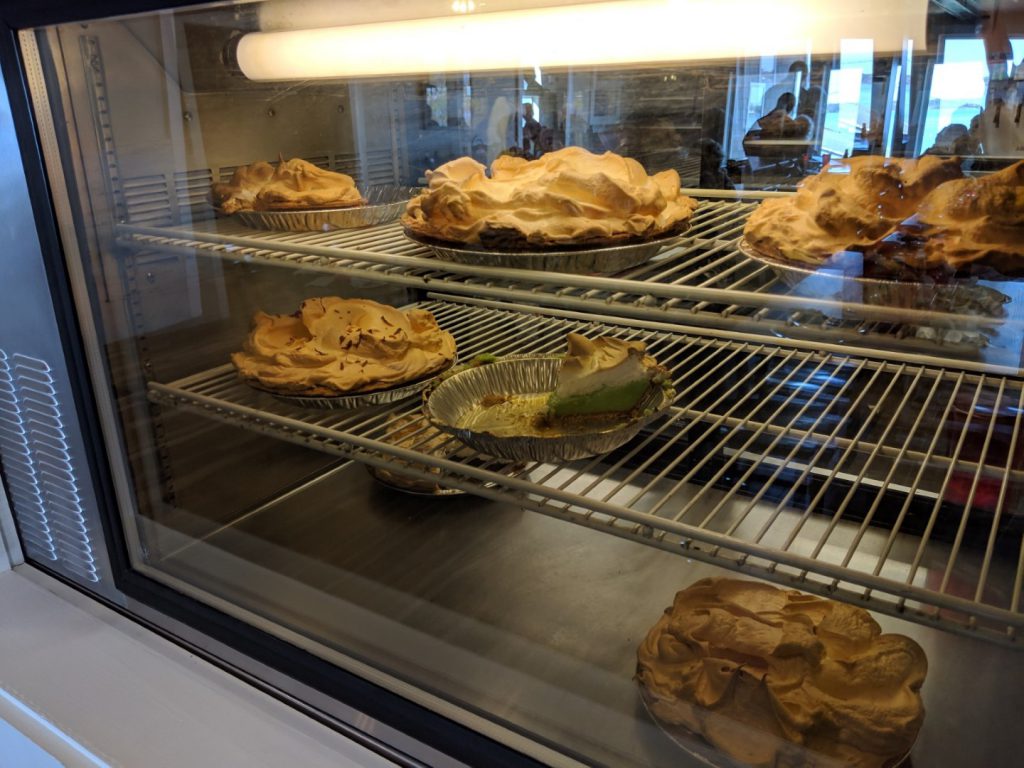 A man steps up to pay for his meal and comments to Julliana Terwilliger, who is working the register at the time. "I'm from Greensboro, North Carolina and I've been coming here to vacation for twenty-one years. I can't believe that my friend, who's a resident here, didn't tell me about this restaurant sooner. Today's the first time I've eaten here and it was absolutely fantastic! I give the service a '10' and the food a '15!' Off the chart! It was amazing! I'll be back! You can rest assured, I will be back!"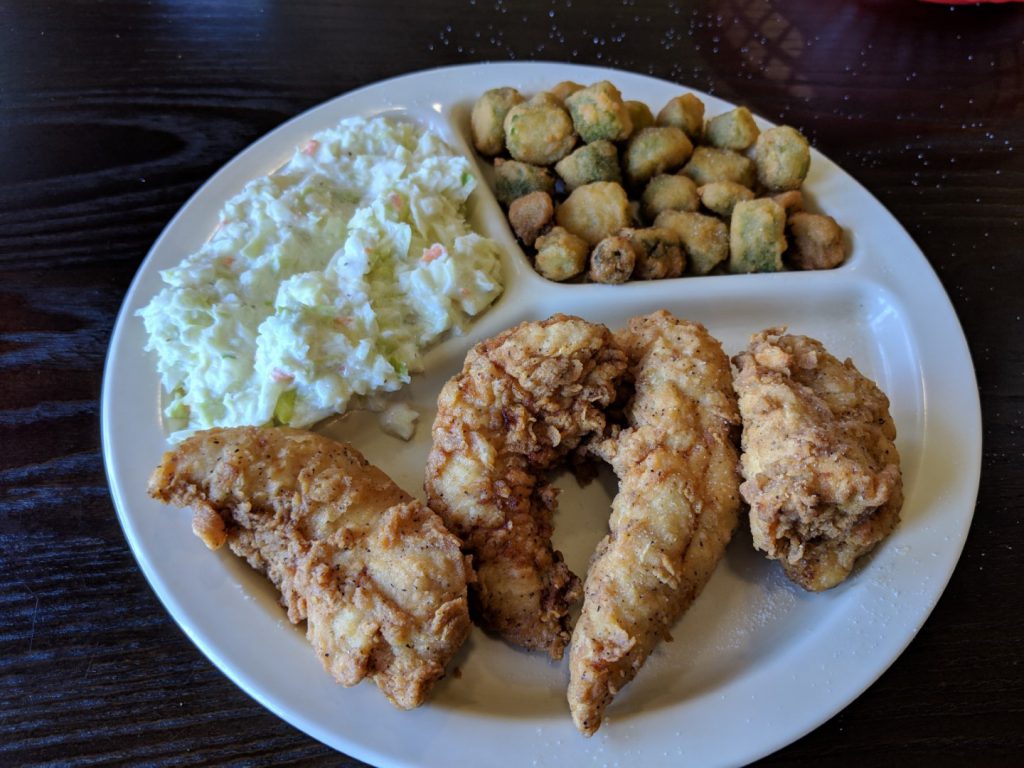 Juliana just smiles and nods. "Thank you, sir! We appreciate that! Come back and see us." She gets that a lot these days.