Important Request: Your call is important to us, but to help us to assist you in a timely manner, you may send COVID-19 related emails to Questions@TreasureRealty.com
We understand that you may have concerns about your vacation plans on Topsail Island, and we are extremely sorry for any inconvenience to you and your beach vacation caused by the COVID-19 virus.
July 14, 2020 – Important Notice About Community Pools
All "community pools" are managed by HOAs.  In normal times, all the pools would be open and operating at full capacity.  These are not normal times. 
The "phase" of reopening is a fluid issue and has an effect on whether pools are open at all as well as whether they are open but on a REDUCED occupancy mandate. Please modify your expectation accordingly.  Please do not rely completely on any information you get from any source.  All information is, at best, a snapshot of today's circumstance.  
Many bars, restaurants, and attractions are operating at reduced capacity, hours, and staff. Be advised.
We hope your stay with us on majestic Topsail Island will be as magnificent and satisfying as you had ever hoped in your best dreams and imaginations.    
The Treasure Home Care Cleaning Commitment
The safety of our guests is our highest priority. Read more about the Treasure Realty Home Care Commitment cleaning standards using the link below:
https://www.treasurerealty.com/topsailnews/2020/05/the-treasure-realty-home-care-commitment/
May 6, 2020 / 4:00 PM EST
Short term rentals, beaches, accesses, and public parking on Topsail Island are opening with restrictions. The following links will take you the official statements published by each of the towns on Topsail Island.
Topsail Beach http://www.topsailbeach.org/Portals/0/COVID-19/Letter%20from%20Mayor%20Smith%20%205-6-2020.pdf
Surf City http://www.surfcitync.gov/DocumentCenter/View/2236/COVID-19-Restriction-Changes–5-5-20?bidId=
North Topsail Beach https://www.ntbnc.org/coronavirus
April 24, 2020 / 12:00 PM EST
N.C. Statewide Stay at Home Order
Governor Roy Cooper has extended the statewide Stay at Home Order, until May 8, 2020.
As of this morning, North Topsail Beach has extended the ban on vacation rentals until Friday, May 8. The board of aldermen stated that they believe that it is not legal to open the beach to vacationers as long as Governor Roy Cooper keeps the Stay at Home order in place for NC to May 8.
April 17, 2020 / 4:30 PM EST
The Towns of Topsail Island are maintaining similar responses to Covid 19. Here are the latest updates:
Surf City is opening selective beach accesses and a boat ramp. All public parking remains closed. The restriction on vacation rentals has been extended until May 15, 2020.
Topsail Beach is maintaining their restrictions currently in place and extended the moratorium on vacation rentals until May 14, 2020.
North Topsail Beach has extended the ban of vacation rentals until April 30, 2020. It is not known whether or not they will follow suit and extend the ban until further into May.
Please know that the Township officials are genuinely sympathetic as they fully understand the importance of reopening our area to vacations as soon as possible.
Thank you for your prayers, patience, support and understanding.
April 2, 2020 / 12:00 PM EST
Mayor Steve Smith ammended the Town's current State of Emergency to suspend short-term rentals until April 30th in response to the State's Executive Order 121 that contains the "Stay at Home Proclaimation Order".
Here is the full message from the Town of Topsail Beach website:
http://www.topsailbeach.org/Portals/0/COVID-19/Mayors%20Message%204-2-20.pdf
March 27, 2020 / 2:00 PM EST
Governor Cooper announces Statewide Stay at Home Order until April 29 with essential businesses remaining open and social distancing mandated.
Here is the full message of the Stay at Home Order:
https://governor.nc.gov/news/governor-cooper-announces-statewide-stay-home-order-until-april-29
March 24, 2020 / 10:30 AM EST
The three municipalities of Topsail Island have put vacation rental restrictions in place to help mitigate the spread of the Covid 19 virus. Here are the links to each Town's website and Facebook page where you can stay up to date and read their public press release statements:
Surf City website http://www.surfcitync.gov/ and Facebook https://www.facebook.com/surfcityncgov
Topsail Beach website http://www.topsailbeach.org and Facebook https://www.facebook.com/Town-of-Topsail-Beach-North-Carolina-138345019542554/
North Topsail Beach website https://www.ntbnc.org and Facebook https://www.facebook.com/ntbnc/
Here is a summary of each Town's current mandates now in effect:
Surf City: http://www.surfcitync.gov/CivicAlerts.aspx?AID=188
Topsail Beach: http://www.topsailbeach.org/About-Topsail-Beach/News/articleType/ArticleView/articleId/1400/Updated-State-of-Emergency-3-23-20
North Topsail Beach: https://www.ntbnc.org/post/vacation-rental-restrictions-for-north-topsail-beach
IMPORTANT NOTICE FOR VACATION RENTALS:
As of today, the three municipalities representing Topsail Island have come to a consensus response to the Covid 19 virus and have individually issued orders associated with the state of emergency which effectively shut down the vacation rentals for the immediate future. We have included links to the specific orders below. Guest affected by these mandates will receive full refunds.

March 23, 2020 / 11:30 AM EST
As you can imagine, we are experiencing a significant increase in phone calls from our guests and homeowners. We have put some new procedures in place to help better manage this extraordinary and unprecedented time.
IMPORTANT NOTICE FOR OUR GUESTS
For guests arriving in the next two weeks:
For those with concerns and arrival dates in the next two weeks, please call us at 800-762-3961. We will also be reaching out to those who have booked a stay at a property that may be directly affected by restrictions to the beach, roads, or other essential amenities.
For guests arriving later than the next the two weeks:
If you are arriving after the next two weeks, please do not call us at this time. Because of the rapidly changing nature of this crisis, we do not have many answers about more distant reservations. With limited the current high call volume, we are prioritizing those arriving in the next two weeks.
Please feel free to send your questions to Questions@TreasureRealty.com, and we will promptly respond as quickly as possible.
We are in constant communication with other rental companies, industry professionals, towns, and municipal authorities.
Here is a the latest joint statement made by the three communities that make up Topsail Island in regards to vacation rentals:
https://www.ntbnc.org/post/topsail-island-vacation-rentals
We will continue to provide updates and information on this page.
Health and Safety are the Highest Priorities
Be assured that Treasure Realty is taking proactive measures to ensure our guests and clients, as well as our staff and vendors, have a safe and clean environment. Like many across the country, some of our employees are working remotely. We have upgraded our already professional cleaning standards with an eye toward this national crisis.
Thank You for Patience and Understanding
There are numerous concerns as the Covid 19 virus continues to disrupt our lives. Please know that we take your concerns seriously. We appreciate your patience and for choosing Treasure Realty. We will weather this storm together.
We all look forward to when this crisis is a distant memory. In the meantime, Topsail Island remains calm, peaceful, beautiful, quiet, free from crowds, an easy escape as a drive-to destination.
Call us at 800-762-3961 or send questions to Questions@TreasureRealty.com
Sincerely,
All of us at Treasure Realty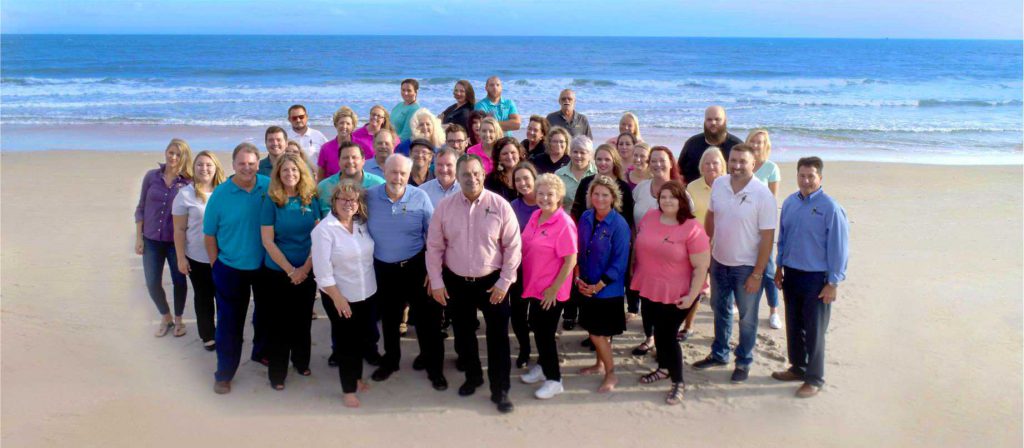 Contact our team of trusted local experts if you want to know about the markets, how the Covid 19 virus and recent changes in rates are affecting property values, or to schedule a personal virtual tour of a home. Our agents are ready to assist.