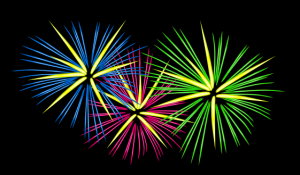 Island Fireworks – Surf City NC
Fireworks on the Fourth of July are an annual celebratory event for almost all Americans. Every year on July 4, thousands of bright lights across the country illuminate the night sky. For many, it is a tradition to bring together families and show respect for the efforts of those who fight to protect the United States and everything it stands for.
In the city of Surf City, North Carolina, this tradition is upheld with only the highest standards. Every year Surf City hosts a fireworks display that is practically impossible to match. With the strictest and most upstanding requirements, this town's fireworks are some of the best offered anywhere.
The island fireworks are viewed from the stunning Soundside Park, settled along the banks of the Intracoastal Waterway. The Independence Day celebrations are set to begin during the daytime with a concert series and continue into the night, followed by an amazing spectacle of fireworks that are sure to amaze you. You can bring your whole family to enjoy this phenomenal lights spectacle, all while gazing out onto the beautiful waters of the Intracoastal Waterway.
The island fireworks have long been a tradition among the people of Surf City. Each year, thousands of families gather to be amazed by the beauty and grace of the outstanding display that the city of Surf City puts on. People come from near and far to experience this impressive display of patriotism and pride.
The fireworks display provides residents with not only an amazing experience, but the ability to understand to a different degree what has been done to protect our country and its freedom. You can pay tribute to the people who have fought to guard our freedom all these years in a very special way.