by Donna Byrd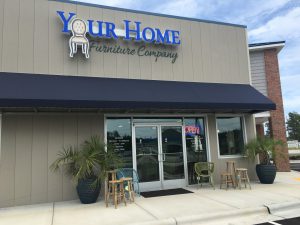 I know that there are many of you guys and gals out there who love to shop, especially when you are on vacation and you'd like to get out of the sun for an afternoon or so. Well, if you haven't been to the Topsail Island area since last year, I have great news for you! We have a new place to shop in Sneads Ferry! Four Corners Shopping Center opened last March while you were away. It's at the intersection of Hwy. 172 and Hwy 210, right by the stop light.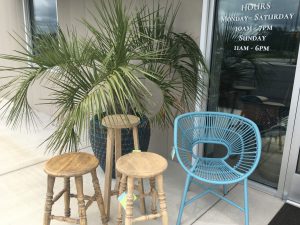 Several area businesses have claimed spaces in the nice, new complex. I haven't had the chance to visit them all  but I'd like to tell you about one of them that caught my eye. Early last April, Your Home Furniture Company opened. I can't tell you how often I drove by the place or sat at the stop light and said to myself, "I've got to check out this new store. It looks like my kind of furniture store!" There was a grouping of lovely potted plants by one of the entrances with a couple of colorful, modern looking porch chairs flanking the open door. "I've got to see if the inside is as appealing as the outside!"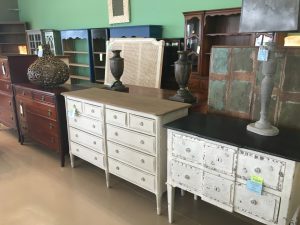 I parked my car and braced myself. I had to maintain control over my pocketbook because I could tell by just looking through the door, the store was filled with goodies and treasures. Getting a grip on my rising excitement, I walked through the doors.
It's always nice to be greeted the moment you walk into a place and Your Home Furniture Company's friendly staff did just that. "Take a look around!  We sell the new, modern, eclectic Jeffan line, a family owned company from Indonesia.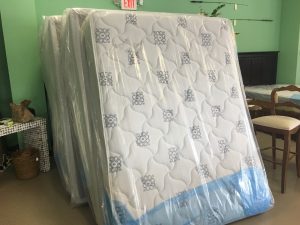 We also have gently used, really good quality furniture that we buy from estates and auctions. We even have really nice, new mattresses."
I glanced around and was "wowed" by the selection. I spent the next half hour just taking my time and imagining all of the pieces in my home. About half of the furniture was used. It was beautiful and the prices were reasonable.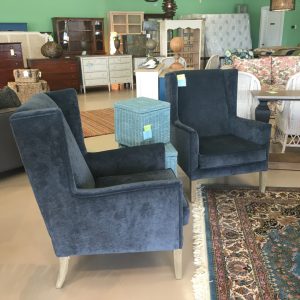 I asked the sales girl how often they received new merchandise and she told me that they got new truckloads every week or two. That meant that each time you visit you are likely to see a completely different turn over of their product. I loved everything about the place; the layout, the merchandise and the prices!
While browsing, I chatted with the business manager of Your Home Furniture Company and she told me that the owners of the newly established store were James Booker and Barry Simpkins, friends that had known each other when they were in the military.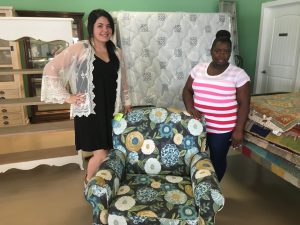 After they got out, they decided to sell items online. It wasn't long before they had opened two stores by the name of  2 Flipping Roosters, in Jacksonville, North Carolina. These stores carried new and gently used furniture too. James and Barry never wanted their stores to have a "thrift store" feel.  The new furniture is of great quality and the used furniture is tasteful and in great condition.
In April, the entrepreneurs opened their third store in Sneads Ferry. Your Home Furniture Company is a sister store and very much like 2 Flipping Roosters. You will find tables, books, antiques, vintage collectibles, repurposed finds and beautiful coastal decor.
When you're in the area, stop by and take a look around Your Home Furniture Company. It will quickly become your new favorite place to shop!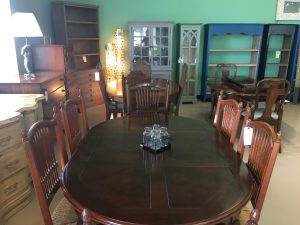 Your Home Furniture Company is located at:
1961 NC Hwy. 172
910-327-2200
Hours are Monday through Saturday, 10 a.m. – 7:00 p.m.
Sunday, 11:00 a.m. – 6:00 p.m.
https://www.facebook.com/YourHomeFurnitureCo/