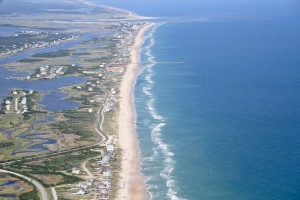 All of us here at Treasure Realty would like to take this opportunity to wish you and your family and friends a very happy, healthy and prosperous 2012. May 2012 be all that you dream it will be.
2011 was a banner year for Treasure Realty as we set a record for the 3rd consecutive year on the rentals side of our business and we have you to thank for making our year such a good one. Thanks to all who rented from us this year and thanks to our home owners who have have entrusted us to market and care for their "Castles By The Sea." We want to ensure both our renters and our home owners that it is our goal to make 2012 another banner year and we intend to do just that by providing you with the very best service and care possible. From our tireless office staff who answer the phones and check in our visitors to the hard working maintenance crew who make sure the homes are well kept and well prepared  and everything in between, we are striving constantly to improve the service and end result you receive when you choose Treasure Realty.
If you are looking to purchase a full time residence, a rental property or a piece of land to build on in the future, we are here to help and would welcome the opportunity to do so. Real Estate Topsail Beach
If you're looking to sell a home on Topsail Island, in Sneads Ferry or surrounding areas, we can help. Our staff is friendly and experienced. We are your Topsail, North Topsail, Surf City and Sneads Ferry experts and we are happy to answer your questions and assist you in any way possible.
If you are a home owner looking for a management company that you can count on to increase your rental income in 2012 and to manage your little piece of heaven, we would love to talk with you and discuss how we can help you achieve your goals.
And if you're a vacationer looking for a place for your family and friends to relax, unwind and make some memories that will last a lifetime, Treasure Realty can and will help you choose the perfect home for your group, budget and needs. Please don't hesitate to call us today.  NC Beach House Rentals
Read more about our 2011… Treasure Announces Record Year
We look forward to serving you in 2012 and we thank you for your business.
Wishing you a happy and blessed 2012!
Treasure Realty
800-762-3961