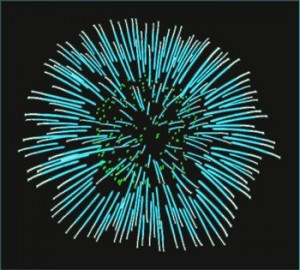 With Memorial day past and June being upon us, it's never to early to start looking forward to the annual Fourth of July Fireworks and Celebration.
Fourth of July Fireworks
Each year on July 4 millions of Americans swarm to their local fireworks display. Everyone expects to be amazed by the entrancing beauty as thousands of colors light up the night sky. The spectacle of lights has amazed people for hundreds of years, and the Fourth of July fireworks show at the Holly Ridge Municipality Park are certainly no exception.
Every year, thousands of residents from near and far gather to experience the phenomenal fireworks show presented by the city of Holly Ridge, North Carolina.
Fun and Fireworks
While the Fourth of July fireworks may be the main attraction, they aren't the only way to have fun at the annual event. For people with small children, it is understood that sitting still and staying in one spot for more than an hour just isn't an option.
Holly Ridge Municipality Park offers a large playground for children. This means that no matter how long you are at the event for, there's something to keep your little ones occupied. The city will also be hosting a fundraiser for the Holly Ridge Parks Department by selling hot dogs and drinks at the concession stand. You are also allowed to bring your own food to ensure that your family stays full and happy.
Keeping Up Tradition
Fourth of July fireworks have long been a tradition in American history. Whether you go to pay tribute to the wonderful country we live in or just to enjoy the outstanding lights show, the Holly Ridge Municipality Park fireworks display gives residents the show of a lifetime. It gives us a small reminder of how lucky we are to be a part of the United States, and to pay respect to those who fight for our freedom.
When the fireworks display is over, that doesn't mean the celebration is done. The city puts on a concert to make sure that you can enjoy the 4th of July to its full potential.
To learn more about the Holly Ridge fireworks visit:  Fireworks