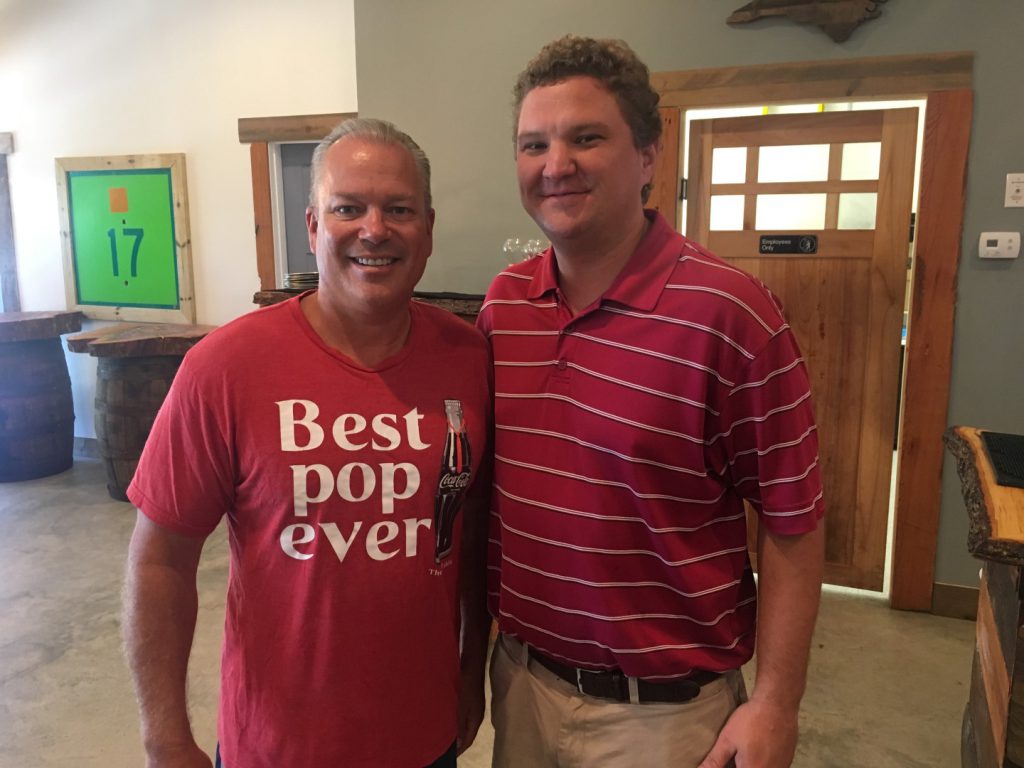 Travis Stafford, along with Jim and his wife, Eva Dobrowski are more than just friends. They are neighbors, business partners and owners of the brand new Coastal Wing and Spirits Company in Surf City.

It had always been Travis' dream to own and operate a successful restaurant business. Seven years ago, the Boone, N.C. resident moved to the Topsail Island area with a hospitality management degree from East Carolina University and a desire to put his education to the test. A few years later, Jim and Eva Dobrowski, New Jersey (via Chicago) transplants moved into the neighborhood. A friendship was born and before long a business partnership was forged. The rest is history!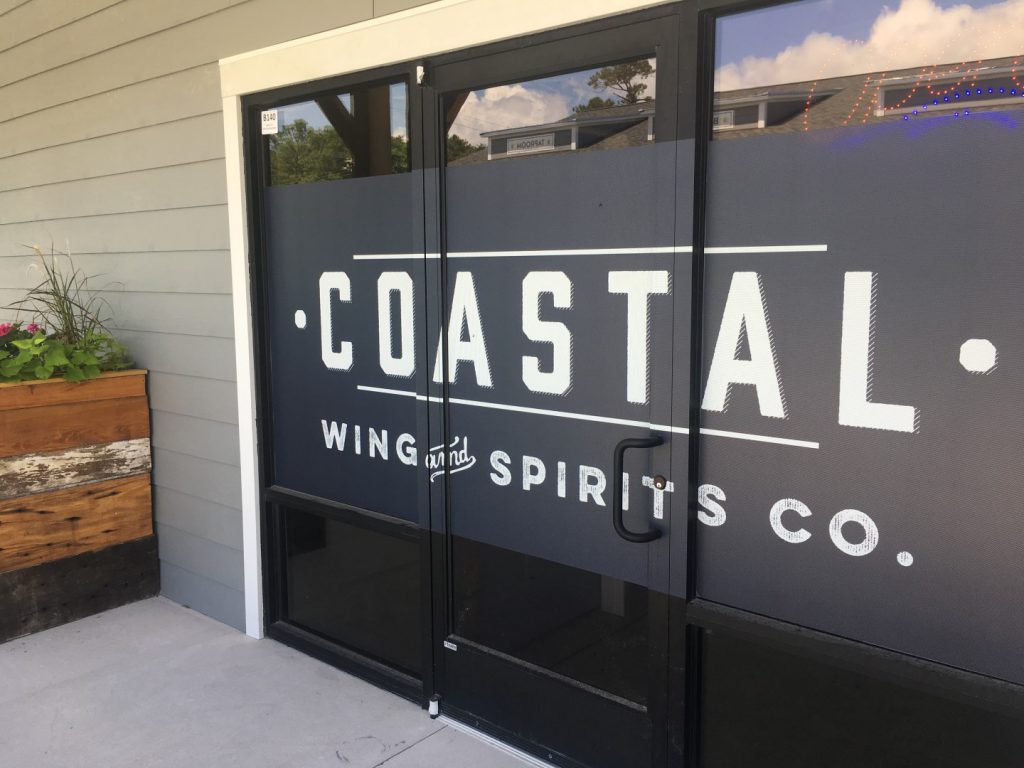 The dream started becoming a reality when the partners opened Hopsail Island Taproom and Beer Market, a full service bottle shop in Surf City, offering twenty- four rotating taps with beer and wine. Now in its third year, Hopsail Taproom is a favorite spot for locals and vacationers to unwind while listening to good, local musicians. It's also a great place to fill up the cooler with favorite beverages before heading to the beach.

Although Hopsail was a success, the partners decided to open a restaurant in Surf City too, just because the area needed another good place to eat. In mid April of this year, Coastal Wing and Spirits Co. opened to great reviews.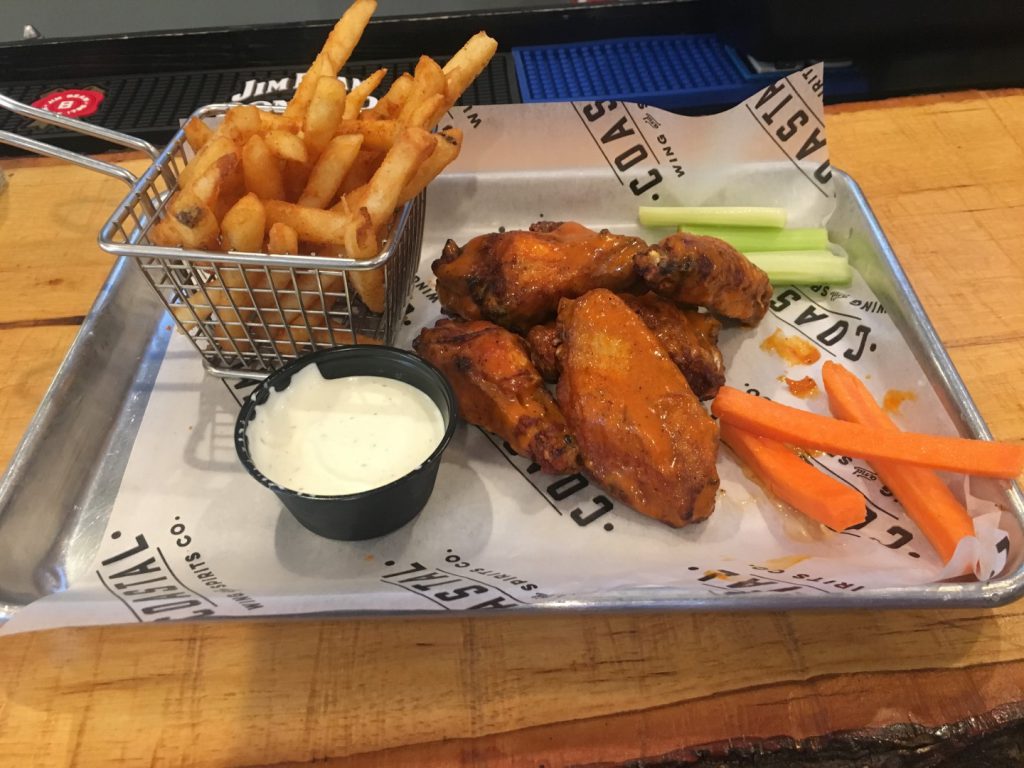 As its name suggests, Coastal Wing and Spirits Co. is all about the wings and spirits. With multiple sauce options for the wings, twelve beers on tap, cold bottles and canned beers, distinctive craft cocktails and handcrafted sodas to choose from, it's easy to see how this restaurant is a family pleaser. Yet, if you are thinking Coastal Wing and Spirit Co. is just another wing joint, well, you'd be mistaken!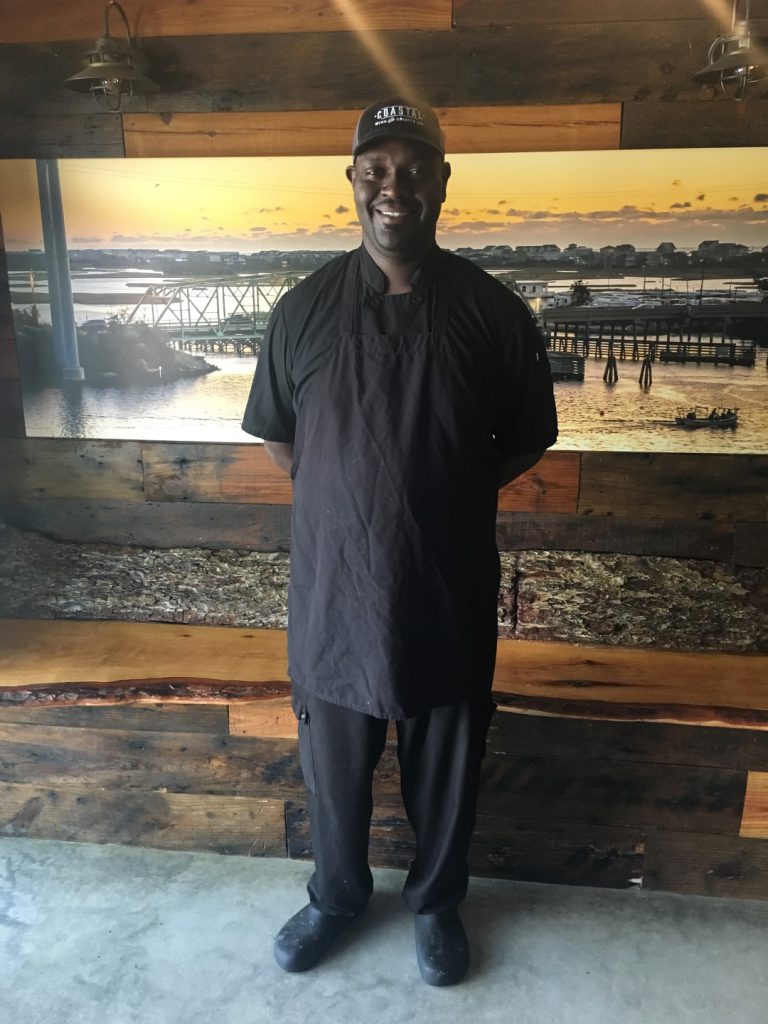 Jesse Lowman, Coastal Wing and Spirits Company's chef is a culinary graduate from Paul Smith's College in New York and is dedicated to making fresh, locally sourced dishes with a Southern flair. The menu features fresh, smoked meats and gourmet dishes, along with some of your favorite fried finger foods. The sauces and dressings are made fresh daily as well as the pimento cheese, which Chef Jesse uses in some dishes as a dip or garnish! (Beware, it's addictive!) The salad choices are beautiful, tasty and huge!

From the appetizers (Starters) to the House Specialties, Chef Jesse magically produces dishes that taste like Southern comfort on a plate! Bring your appetite! All of Coastal Wing and Spirits Company food portions are generous and hearty!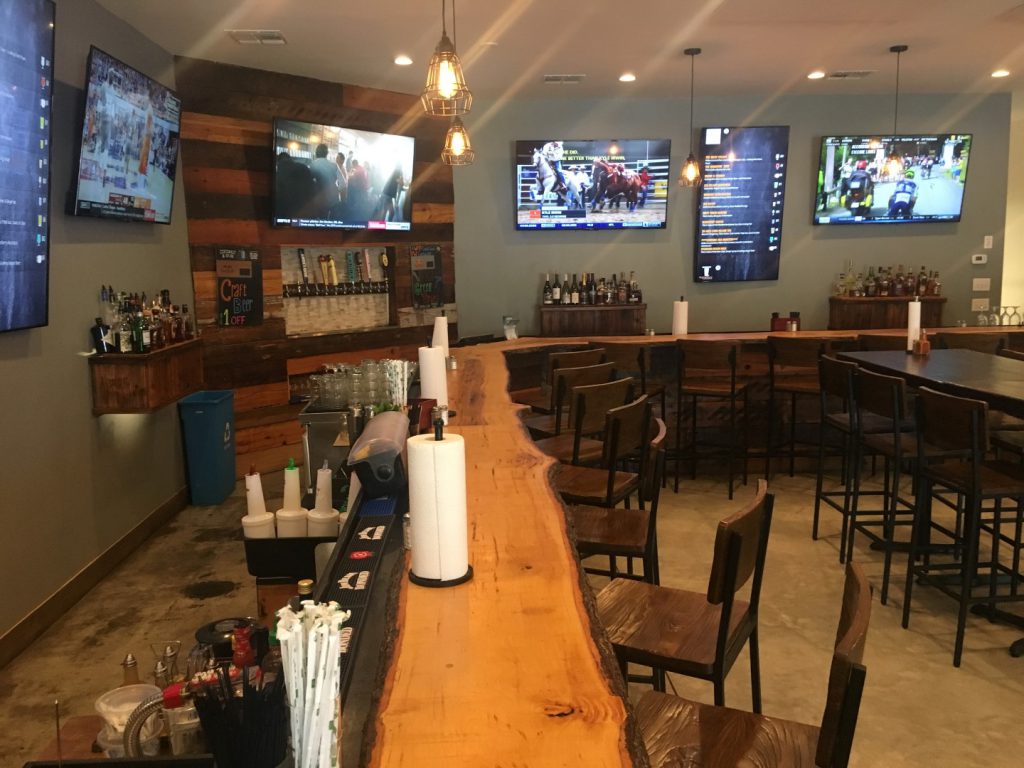 Another draw to Surf City's newest restaurant is that it's also a sports bar!
If you are out to watch your team in action, there are nine big screen TVs featuring premium football and sports packages. The casual atmosphere encourages you to root for your favorite team while having a great meal and enjoying your favorite beverage.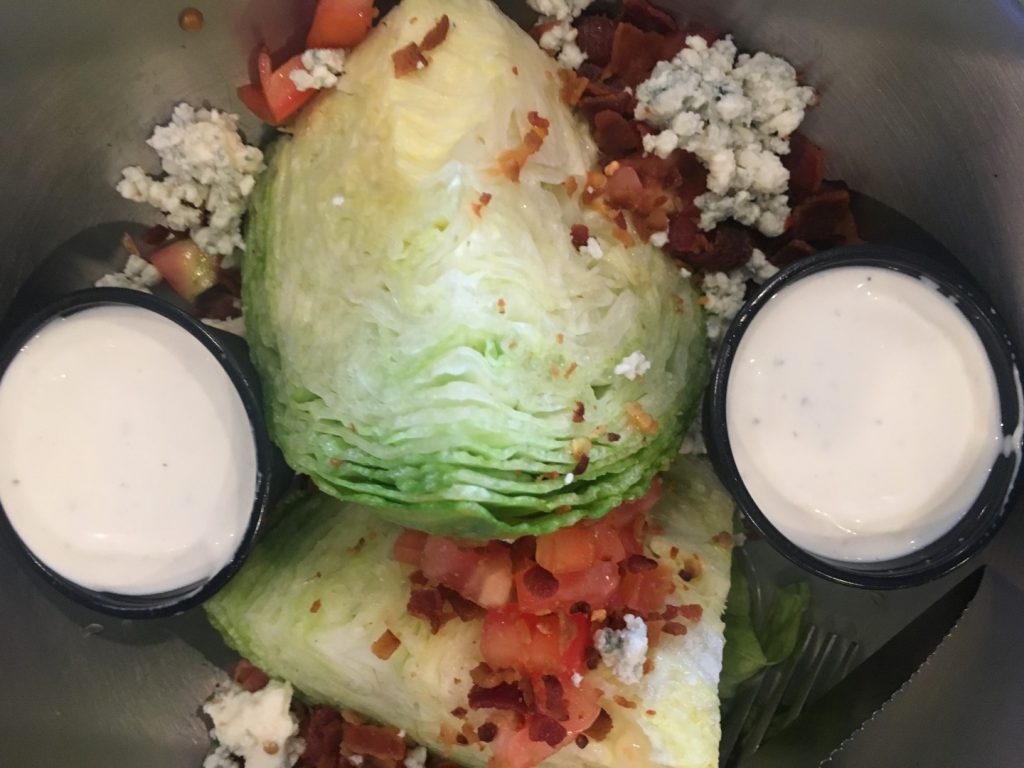 After meeting Travis, Jim and Eva, you may get the feeling that the vision for this restaurant came together for these friends and neighbors around backyard barbeques and family suppers. A little bit of dreaming + a flair for fine cooking + a couple great beers = one fantastic restaurant!

Coastal Wing and Spirits Co. offers great "to go" options, including delivery! Come in or place your order online. They even cater for all of your event or party needs.

108 Triton Lane
Surf City, 28445
910-803-0324