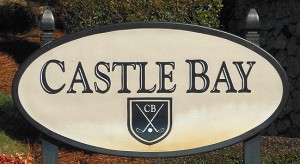 Within minutes of Topsail Island, golf course like Castle Bay await avid golfers of all skill levels. Castle Bay Country Club, a Scottish links style championship golf course, is one of the best the Topsail Island area has to offer. Located in Hampstead, North Carolina, Castle Bay is very convenient to all the Topsail beaches.  In keeping with the tradition of links golf, there are no trees on this unique and beautiful 18-hole golf course, but golfers will be challenged in other ways; by water and waste areas, as well as bunkers and without trees, golfers almost always have some wind to deal with, which is very typical of links style golf.
As a full service club, Castle Bay also has great practice facilities including driving range, practice green and bunker. They also offer golf lessons, golf outings, electric golf carts, and serve delightful food and drink in their restaurant. All of these services are available to the public but golfers that live in the Hampstead area, who may be looking for a home course, can take advantage of multiple membership programs offered by Castle Bay.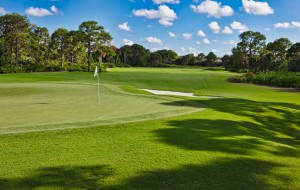 Membership Plans Provide Private Perks
There are four different membership options available to golfers at Castle Bay Country Club: Associate memberships for singles and families as well as property memberships for either singles or families. There are many advantages to membership including tee reservation advantages, discounts at the pro shop, and discounted golfing expenses for frequent use. These memberships also include the use of the pool, fitness center, and tennis courts that are located on the property. 
Please call the friendly folks at Castle Bay for more detailed membership information.
Eat With the King
The King's Table restaurant is the perfect setting to grab lunch or dinner after a round of golf. There are a wide variety of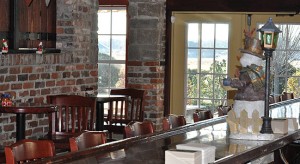 appetizers, soups, salads, sandwiches and wraps for lunch. The friendly staff also offer lunch to go so golfers can take lunch with them when they make the turn and eat on the course. Dinner features a classic coastal North Carolina menu with various options that include meats, local seafood, and vegetables all delicious and all served at moderate prices. Reservations are not needed, but highly encouraged.
Golf Tip from the Pros
If you are a 10+ handicapper and looking to improve, the way to shave strokes off your score is to spend 30 minutes twice weekly working on your short game. In total that would be 60 minutes a week and this time should be split like this:
– 15 minutes putting
– 15 minutes chipping
– 15 minutes pitching
– 15 minutes sand play
Try this for a couple of weeks and watch your scores fall dramatically.
This is a fabulous short game pitching tip form Anthony Kim. Enjoy it!
For more information about Castle Bay Country Club , visit their website at http://www.castlebaycc.com/.
[loveclaw_buttons]