Coastal Treasures from the Topsail Island Treasure Coast is brought to you by Treasure Realty, the trusted local experts for real estate, vacation rentals, and long-term rentals. Enjoy today's featured treasure that is celebrating thirty years serving Topsail Island and the surrounding mainland communities.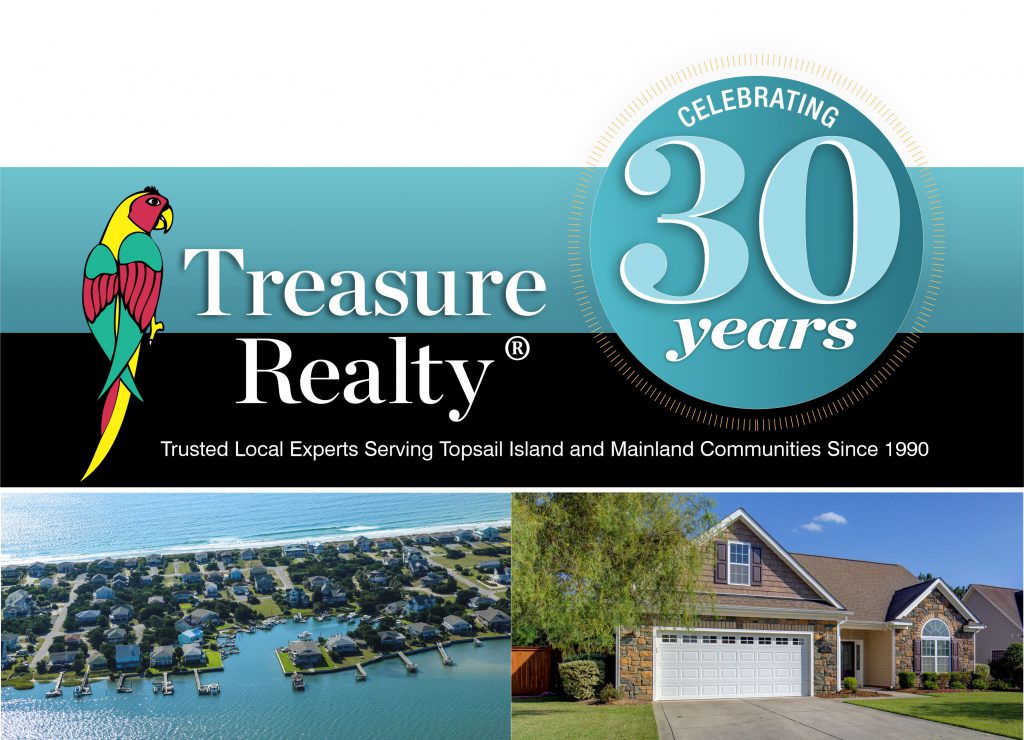 From Becoming to Being a Treasure
By Scott Franko
According to Wikipedia, the year 2020 is a leap year, the 2020th year of both the Common Era and the Anno Domini (AD), the 20th year of the 3rd millennium, the 20th year of the 21st century, the 1st year of the new decade, is written as MMXX when using Roman numerals, and has been designated the international year of the nurse and midwife by the World Health Organization.
For Treasure Realty, the year 2020 is significant for a much different reason — thirty years of becoming one of the treasures of Topsail by providing real estate and rental services to the Island and the mainland communities around it.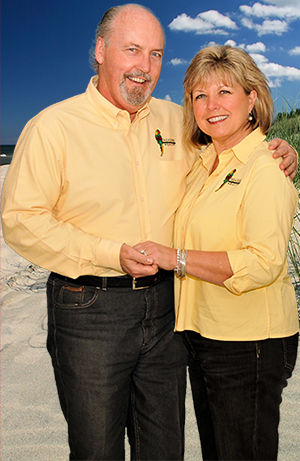 At thirty, the company looks a lot different now compared to its humble beginning that started with a young Richard Baker.  At the age of 26 he began his real estate career on Topsail Island with another agency. Then he opened Treasure Realty in 1990 with his mother, his cousin Tim Baker, and the company's first two agents.
As the Island itself has grown in fame with national attention and a continual spotlight from the media, Treasure Realty has also grown. Today the company is the overwhelming leader in Topsail Island real estate and ended 2019 as a record-setting year and far outselling the competition.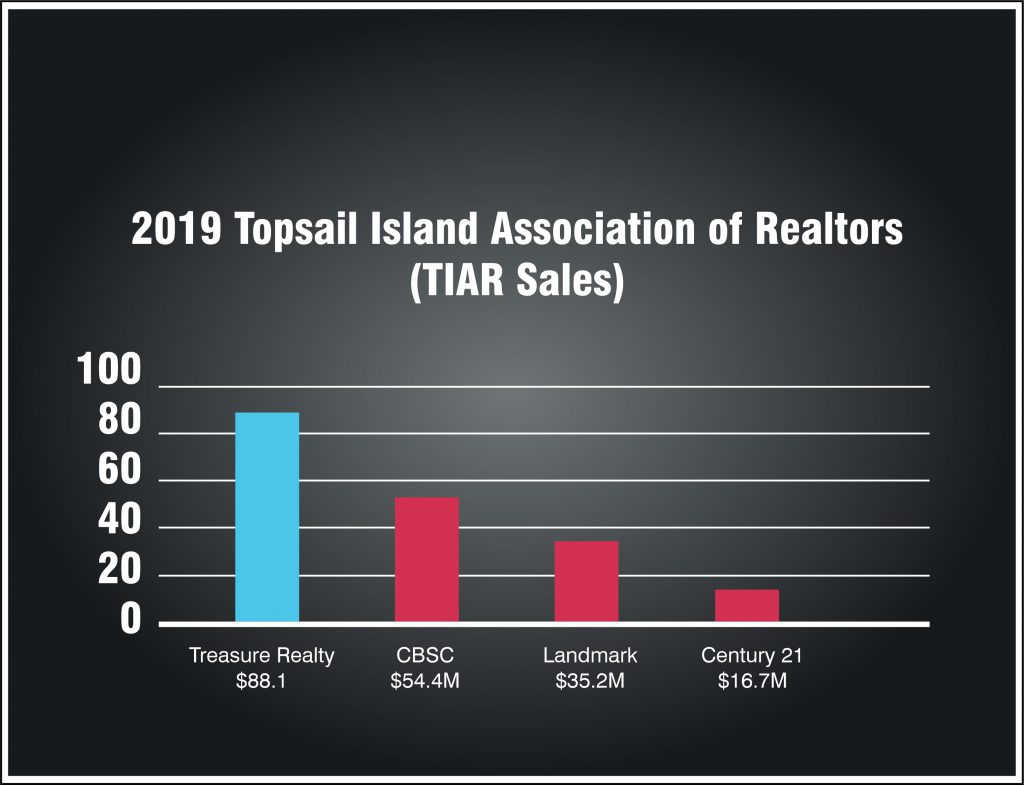 Treasure Realty invests significantly in technology and marketing to claim a dominant position online. Today over 80,000 people on average visit the company's website each month and has over 60,000 people following on Facebook and social media.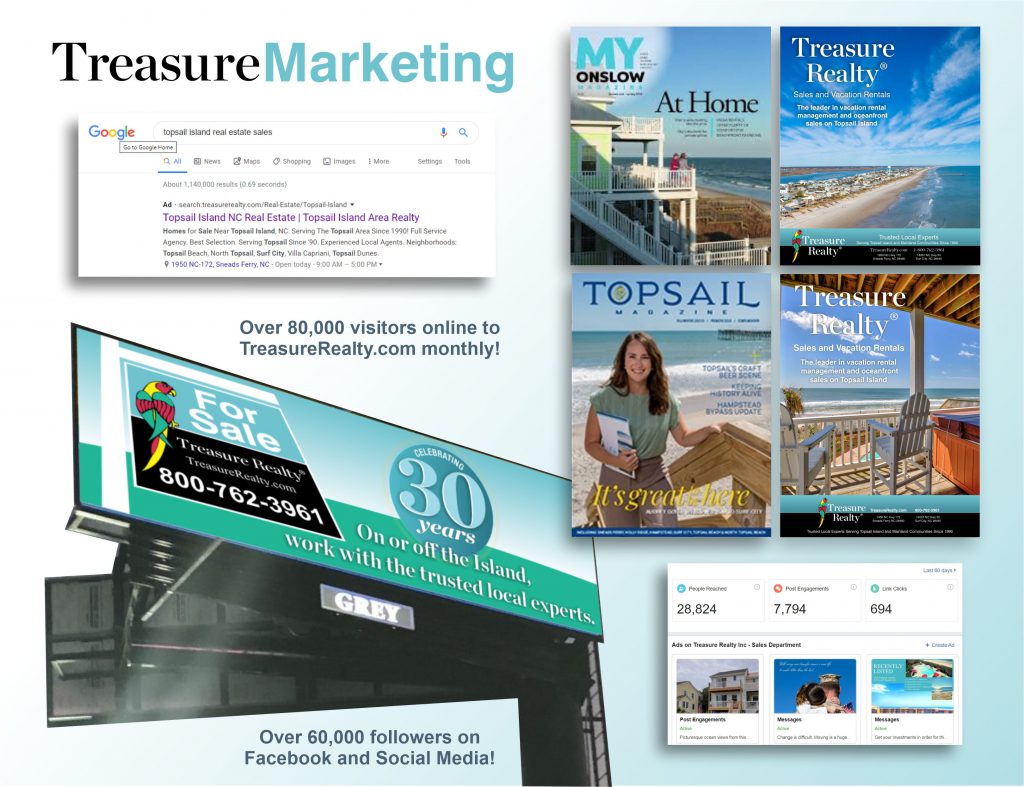 The team that makes up Treasure Realty has over two hundred years of combined industry experience with firsthand knowledge of the Island and the greater Topsail area. The agents and staff are personable, friendly, and have a passion for helping people.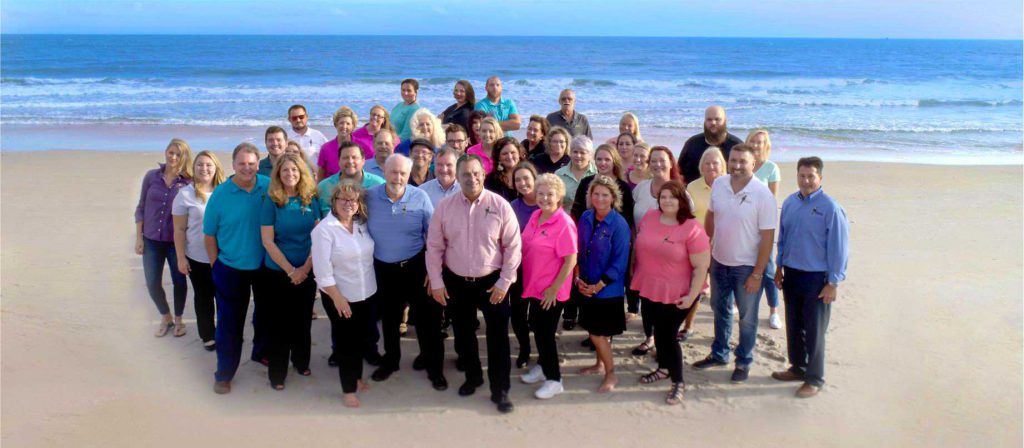 For Treasure Realty, the past three decades has been quite a journey. And as the company prepared to officially turn 30 years old, it is looking ahead to the next thirty, and beyond.
Yes, there have been plenty of bumps and hardships to endure along the way, some with names like Florence and Fran. But Topsail is still here. Still a treasure. And so is Treasure Realty.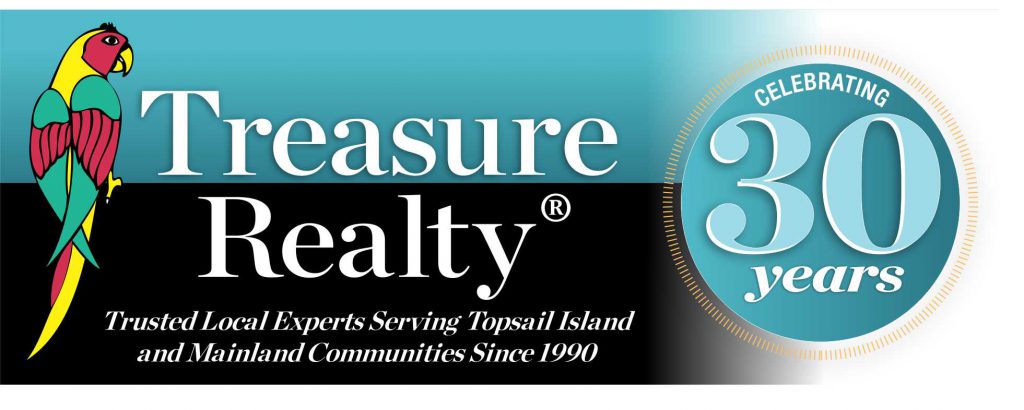 Find Your Treasure with Treasure Realty
Trusted Local Experts Serving Topsail and Mainland Communities Since 1990