Coastal Treasures from the Topsail Island Treasure Coast is brought to you by Treasure Realty, the trusted local experts for real estate, vacation rentals, and long-term rentals.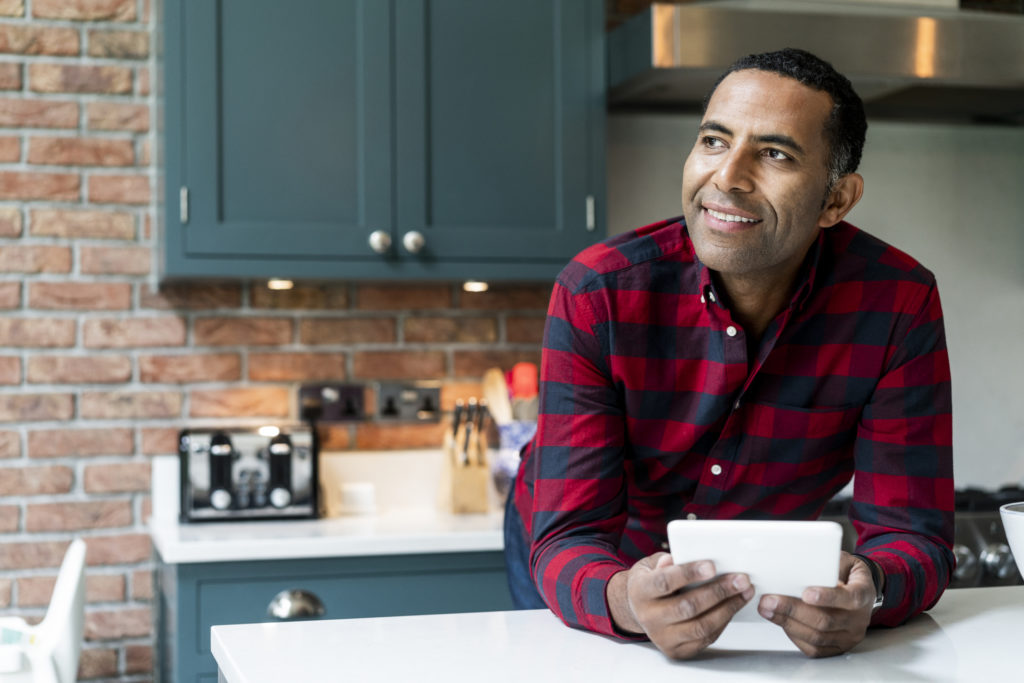 6 Tips to Understanding Your Home's Market Value
By Ty Pennington written for GrateLife, a division of Guaranteed Rate
Everybody wants to know what their home is worth. How much they can get for it, borrow against it, or cash out for retirement. It's natural to have an emotional attachment to your home, all the memories you've created and DIY projects you've completed all add to the sentimental value of your home. However, buyers won't pay a premium for the built-ins your husband made, or the ornate wallpaper that you love so dearly. Remember selling a home is a business transaction and emotion should play as little of a role in the process as possible. That's why real estate agents are so important. They're objective and the good ones have their finger on the pulse of what today's buyers expect in each price point. Before calling your local agent to list your house for sale, read my six tips to understand how your market value is determined.
Age and condition
When your house was built, and the condition it's in, definitely make a difference when you're setting a price relative to similar houses in your area.
Occasionally, this can be tricky. A house built in 1920, totally remodeled in 2001, essentially has a younger age. So make sure you're clear on the details of comparable sales (your real estate agent is the best source for the most current market data).
Square footage
Size matters. Homebuyers always want to know how many square-feet a house is, but sometimes, older homes may not list the most accurate square footage. For instance, a finished basement in a typical bungalow is great useful space, but should you count it in the overall square footage? Yes. Finished basements, attics, sun rooms, enclosed porches should always be added to your overall square footage. It's all about how much livable space there is under one roof. Some real estate agents will have floor plans made to help market a home. That will also provide a good estimate of your overall square footage. Remember, the appraiser will always measure and give the formal square footage which may differ from your floor plans or even from what's recorded with your county assessor.
Location
Needless to say, this has a significant impact on your home's value. For example, let's say your house backs up to a lake while a similar house in your area has no lake access. Your house will be more valuable due to its lake access. The quality of the school district, as well as, proximity to highways, parks, coffee shops, restaurants and retail stores are other factors that affect value. While proximity is ideal, being too close is a detriment. If you house is next to train tracks or an airport, don't be surprised if your home hasn't appreciated as fast as your buddy's house which may be in the same neighborhood but further from those detractors.
Amenities
Yes, bells and whistles make a difference. So if you have a pool, spa or gourmet kitchen, you will be able to set a slightly higher asking price than similar homes that don't, in most cases. An outdoor pool is a wonderful amenity in Orlando or San Diego, not so much in Chicago. You have to know your market and real estate is local. A gourmet kitchen is also a great addition but again, if you've over-improved your home in comparison to those in your neighborhood, you will probably not recoup that investment.
Lot size
The larger the lot your home sits on, the higher your value (in most areas). The rule of thumb in this department is to stay within a .05-acre difference, more or less, when looking at similar homes. If you're in an area that popular with older residents, a large lot will probably detract from the value because that means more physical labor to maintain it or more money to hire someone to keep the grass cut or snow shoveled. If on the other hand, you're in a city like Chicago which has a standard city lot size of 25 x 125, and your house is built on a 30-foot lot, by all means, that adds value because it's rare.
Bedrooms and bathrooms
Nothing seems to matter more to an appraiser than bedroom and bathroom count. The more bedrooms you have, the higher the value. This is why you really need to consult with a real estate agent first. If you're in a house or condo where you converted a bedroom into your formal dining room, call your contractor and put those walls back up immediately! To be competitive, and get the highest value, you need bedrooms. A 2,500 square-foot one-bedroom house will not appeal to the majority of buyers.
Visit the actual article from GrateLife online; https://gratelife.rate.com/2020/01/21/6-tips-to-understanding-your-homes-market-value/
Find Your Treasure with Treasure Realty
Trusted Local Experts Serving Topsail and Mainland Communities Since 1990