This is an opportunity that doesn't come along every day – or year – or decade.  But it's happening next year and you do not want to miss it!
Save the date immediately.  May 1-7, 2017.

The Wells Fargo Championship, a premier PGA tour event, is coming to Wilmington for 2017.  That's right.  The tournament is normally held at the Quail Hollow Club in Charlotte.  But this one year, while Quail Hollow hosts the PGA Championship later in the year, PGA golf returns to Wilmington for the first time in four decades.

The Wells Fargo Championship is one of the largest, most prestigious sporting events in the Southeast. Champions for Education, a non-profit organization, operates and manages the tournament and has donated over $18 million to local and regional charities since 2003. Now leading up to its 15th year, the tournament is intended as an annual tradition that will bring players and patrons back each year for an unforgettable golf experience.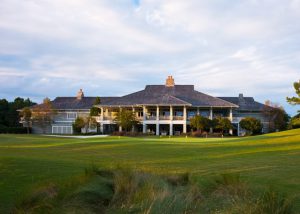 The 2017 Wells Fargo Championship will be located in Wilmington, NC at Eagle Point Golf Club. Eagle Point, which opened in 2000, was designed by Tom Fazio and is currently among the Top 100 Golf Digest courses in America. Fazio has overseen alterations and redesign of Quail Hollow Club for several years. While it is obviously in a different region of the state and on the coast, several TOUR players have played Eagle Point and believe it will be well received by the TOUR players. The club is just north of downtown Wilmington and Wrightsville Beach.
Here's the really good news.  Eagle Point is located on the north side of Wilmington.  That means it is imminently practical to bring your best buds or the whole family to Topsail Island for your beach accommodations.  You can enjoy the tournament while the family enjoys the pot load of awesomeness that is Topsail.
It's crazy!  The trip to the course will only be 20 to 25 miles from your beachside retreat.  You can literally be parking your car at the course in less than 30 minutes.  Sweet!
click it!  I dare ya.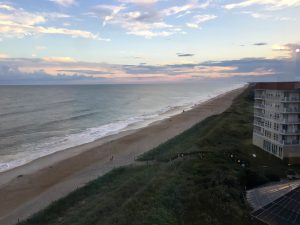 You can secure some pretty fabulous vacation homes from 4 bedrooms all the way up to 10 bedrooms.  Treasure Realty rentals are plentiful and flexible.  All you need to do is figure out how many folks are coming, how many bedrooms you want, and click on this website to secure your accommodations.
Then click on this website to buy yourself some primo tickets to the tournament.
Actually, there is even still time to sign up as a volunteer. I did!  You will get to see the best of the best up close and personal.
https://wilmington.wellsfargochampionship.com/volunteers
If you have never been to a real PGA event, you owe it to yourself.  The month of May is spectacular at the beach and all the prices are so, so right!  Make your plans today.