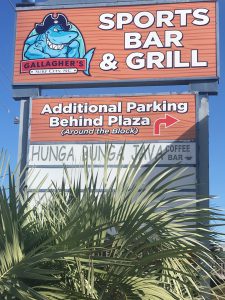 by Donna Byrd
That holiday vacation you've dreamed about for months is almost here! You took advantage of the "off season" rates Treasure Realty offers this time of year and booked yourself a fabulous house or condo on that idyllic island that boasts beautiful sunrises over the Atlantic and splendid sunsets on the Intracoastal waterway and marshes. You imagine yourself driving up over the high-rise bridge, seeing the island you love laid out before you like a present to be opened. The ocean has never been bluer. The beach houses are strung like pearls on a necklace, waiting for someone to adore them. You come down the bridge and turn onto the beach road. You're almost there. Thanksgiving on Topsail Island has finally come!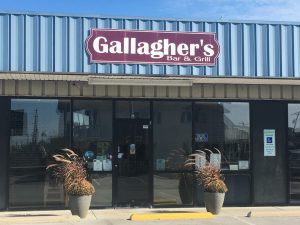 Rolling down the car windows, even though it's a tad chilly, you start breathing in that fresh, salty air. Your breathing starts to match the rhythm of the ocean as it rushes to the shore and you know before you even get out of the car your vacation has begun. The cares of the world start falling away, like God's just handed you a big "chill pill." Topsail Island is already working its magic!
Smiling to yourself, you get out of the car, stretch and look up at your temporary Shangri La. This time vacation will be different. You'll not work so hard, ensuring that everyone has a good time. Slaving in the kitchen on Thanksgiving Day? Not you! You made a promise to yourself to not spend your day in the kitchen but on the beach, hunting shells, taking long walks and dreaming of the "happy days of Yore." This year, you are actually going to Watch the Macy's Thanksgiving Day Parade on TV and not just listen to it while you're stuffing a turkey in the kitchen. You are officially taking a day off from Thanksgiving!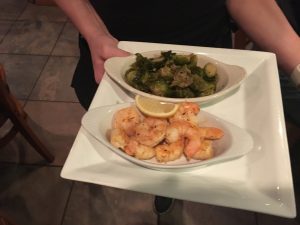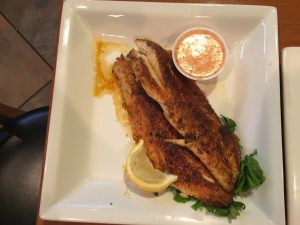 The family has been updated on the new Thanksgiving meal status.  Everyone is going out to Gallagher's Sports Bar and Grill for a "winner, winner, turkey dinner" feast to remember. It's only down the beach road in Surf City so you don't have to go far. It's casual (after all, it IS a sport's bar) but the food is so exceptional, you could close your eyes and trick yourself into thinking that  you're eating at Grandmother's house. You've been the protector of family traditions forever and don't take lightly that your need to "switch things up a bit" could put the rest of the family in shock! But you don't worry. Gallagher's  has a traditional, Southern Thanksgiving meal that everyone will be happy with. Especially you! No stress. No mess. No worries. The perfect Thanksgiving vacation!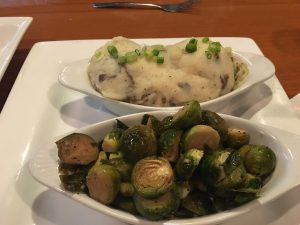 You've done your homework and found the perfect restaurant to host the most important meal of the year. Gallagher's Sports Bar and Grill is one of the beach's most popular restaurants. On any given day, they serve up award winning appetizers, great burgers, salads and some of the best prepared seafood in Surf City.  The chef is amazing, so the special holiday menu should be spectacular. They are totally rearranging their kitchen to accommodate the menu and the staff is excited about it. It's the one time of year that they go "off menu" to make your Thanksgiving holiday feel like "Thanksgiving!"
The menu will be: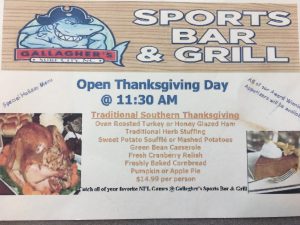 Oven Roasted Turkey or Honey Glazed Ham
Traditional Herb Stuffing
Sweet Potato Souffle or Mashed Potatoes
Green Bean Casserole
Fresh Cranberry Relish
Freshly Baked Cornbread
Pumpkin or Apple Pie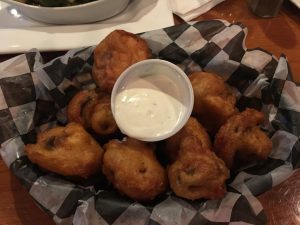 All of their wonderful appetizers will be available for ordering, but the rest of the menu will be traditional Thanksgiving dishes. What could be easier? The family will feel right at home at the fun, busy restaurant.  You do a little happy dance just thinking about it!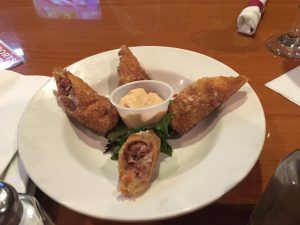 Oh yeah…the guys won't miss any NFL football games because yes, it IS a sport's bar. Did I say it was a sport's bar? I believe I did!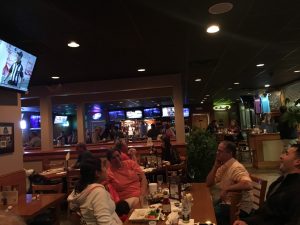 Gallagher's is open Thanksgiving day at 11:30 a.m. and closes at 11:00 p.m. You can come in a stay for awhile. It's fun, busy and the food is great.  The drinks (specialty beers, wines and handmade cocktails) will be flowing and YOU will be "chillin' like a villain!
Yes, Thanksgiving on Topsail. Learn how to celebrate it!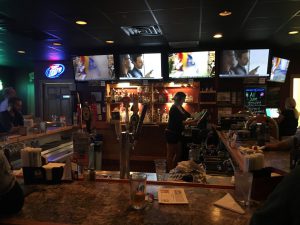 Gallagher's Sports Bar and Grill is located at:
614 New River Drive B, Surf City, NC 28445
910-541-0877
http://www.gallagherssurfcitybarandgrill.com